Thu, 06/11/2014 - 2:34pm
Travelling to a new country is exciting and can be a little daunting, especially when you're not familiar with the area and its way of commuting. Getting around is all part of the experience and seeing the most of a country. Whether you're planning a trip to Asia, Europe, the USA or Australia, we recommend you have a read of these different types of transport you may encounter.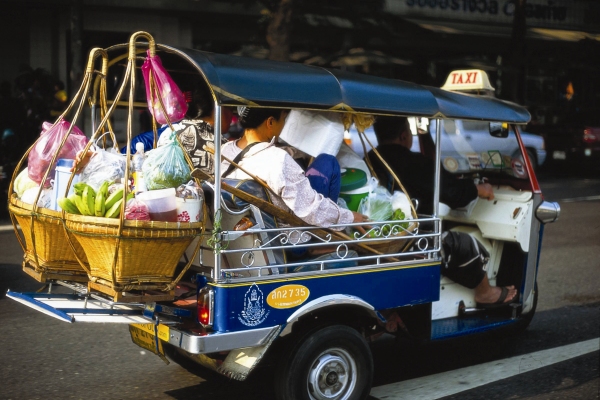 Tuktuk your way through Thailand
If you're looking for the taxi ride of your life, jump on a tuktuk, Thailand's local version of a taxi found in nearly every town and city. Although tuktuk's look nothing like your everyday taxi, it's a convenient type of transport to get to and from places, especially through crowded streets and mega-packed cities. A tuktuk is a three-wheeled vehicle and comes in many different colourful carriages, accommodating of up to 2 passengers (although you'll likely see more than this!). It may not be your ideal rally racing type of transport but the drivers certainly know how to manoeuvre fast through the smallest gaps in traffic!
Motorela in the Philippines
You'll only see the Motorela in Northern Mindanao, Philippines, a mode of transport that looks similar to the tuktuk without the fear of speeding around tight corners. It is a slow moving motorcycle that is enclosed in a carriage with 2 rows of seats facing each other, taking up to 8 passengers. How it works is that the driver will pick up the first passenger and make its route then and there. The driver will then pick up other passengers along the way who are heading towards the same direction of the first passenger. Note to self; make sure you ask where the Motorela is heading before you jump on!
Water transportation in Venice
Take a romantic ride on the stunning Grand Canal up and down Venice for as long as you want. See what attractions you want to visit and see the scale and geography of Italy's beautiful city. The boats are beautifully crafted and are very luxurious inside and the views are just breath-taking! Or if you're after a quick trip from one port to the next, go on a water bus taxi - they're easy to use and reasonably priced.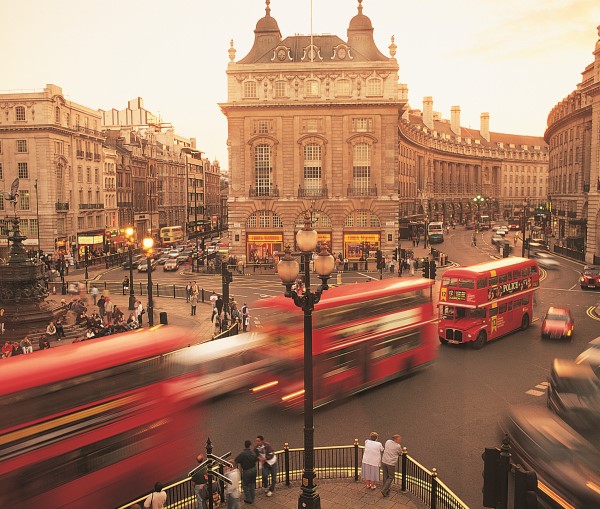 Travelling above and below London
London wouldn't be London without its iconic red double-decker bus. Hop-on and hop-off the double decker bus to take in the sightseeing parts of central London. Or take the underground tube, a metro system that is easy to use. The tube map may look scary at first with its many different colours and lines overlapping each other but the signs at the stations showing you exactly where the lines lead are very understandable. And for a quick trip from London to Paris, go on the Euro star, a high-speed railway train connecting the UK with Europe.
Yellow Cabs in the US of A!
Anytime I think of New York, I think of yellow taxis speeding up and down the streets. Just do as they do in the movies, stand on the corner, raise your hand and whistle. Sounds simple enough. Although New York is a very busy city, there are many yellow taxis to accommodate and many people travel by taxi. As a word of advice, jump in the taxi before you tell the cabbie where you plan to go as there is the possibility that the taxi driver might drive off if they don't think your request is worth their time.
Take the Tram in Melbourne
Melbourne's trains, trams and buses are an easy way to see all of the city's best attractions, sporting venues and shopping precincts. For a convenient way to see the beautiful sights of central Melbourne, take The City Circle Tram and experience a ride on one of the city's much loved heritage trams.
Need more information for your next holiday? Contact a Flight Centre travel expert - 130 stores nationwide. Phone 0800 24 35 44.
Other Travel Articles You Might Like...