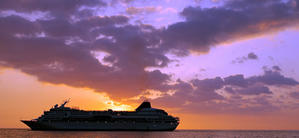 Travel in shoulder seasons on a repositioning cruise and enjoy all the luxury facilities at a discounted rate. This can also be a great way to travel between two inspiring cities.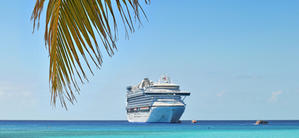 In translation, pacific means soothing and comforting. And what could be more relaxing than a transpacific cruise exploring the rich variety of islands, countries and continents that border the great Pacific Ocean. Can you hear the hum of the ocean beckoning?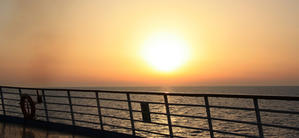 The majesty, the allure, the history - a transatlantic cruise is one of the world's great cruise routes. The journey departs from North America, crosses the Atlantic Ocean before docking in a stunning European destination. It's time to explore two great continents.
It's time to explore
A typical cruise lasts around one week, but if you embark on an Ocean Cruise, you could be in store for a three-week adventure or longer. These cruises cross vast areas of ocean, visiting multiple fascinating destinations such as Samoa and Fiji in the Transpacific, and Venice and Miami in the Transatlantic.
Unlike any other type of cruise, on an Ocean Cruise you're transported all over the world without having to worry about connecting flights, car hire or accommodation. Everything is sorted from day one, so all you need to do is sit back and let this wonderful world come to you.
Could you live any other way?
Many travellers often experience a feeling of melancholy upon finishing their holiday, which only means that the time they spent abroad must have been spectacular. The same can be said for an Ocean Cruise, which lavishes you in glamorous surrounds, delicious food and heavenly rooms.
Can you picture starting your day in a plush, king-size bed, with a view of the sun shining over the ocean outside? What follows next are hours filled with whatever activities you wish, whether that be enjoying the scrumptious food, watching quality entertainment, lazing out on the ship's deck or browsing through the numerous shops.
Spend less on an Ocean Cruise
Just because you're spending a longer time out on the ocean and seeing more of the world, doesn't necessarily mean that you need to pay more compared to other cruises. Repositioning Cruises come about when cruise lines relocate their ships. They want to fill as many rooms as possible, so you can often find bargain deals.
Spend less for a memorable holiday that allows you to start your journey in one country and end it in another. The trips often include numerous days at sea, so you get to enjoy the onboard entertainment, food and facilities for longer than passengers on other cruises.