Essential London Travel Hacks You Need to Know Before You Go
Heading to London and need some travel tips? Read our blog for all our practical travel hacks for your London trip. 
---
---
Heading to London and need some travel tips? Read our blog for all our practical travel hacks for your London trip. 
---
Planning a trip to ye old London town and wondering how you're going to tick everything off your bucket list without draining the bank? Perhaps you're on a time crunch and are keen to squeeze as much as possible into a few short days.
While we can't magically reverse inflation or slow down time, we can share a few London travel tips that will help you squeeze more out of your travel budget and plans. We're no strangers to world travel and have got a few tricks up our sleeve when it comes to saving money in London.
So, grab a pint and a pen, ready to make the most of our essential London travel hacks below.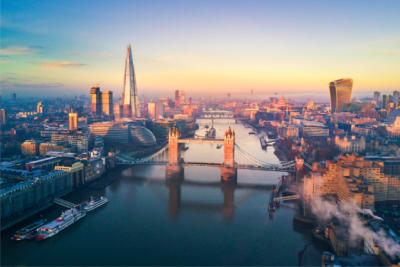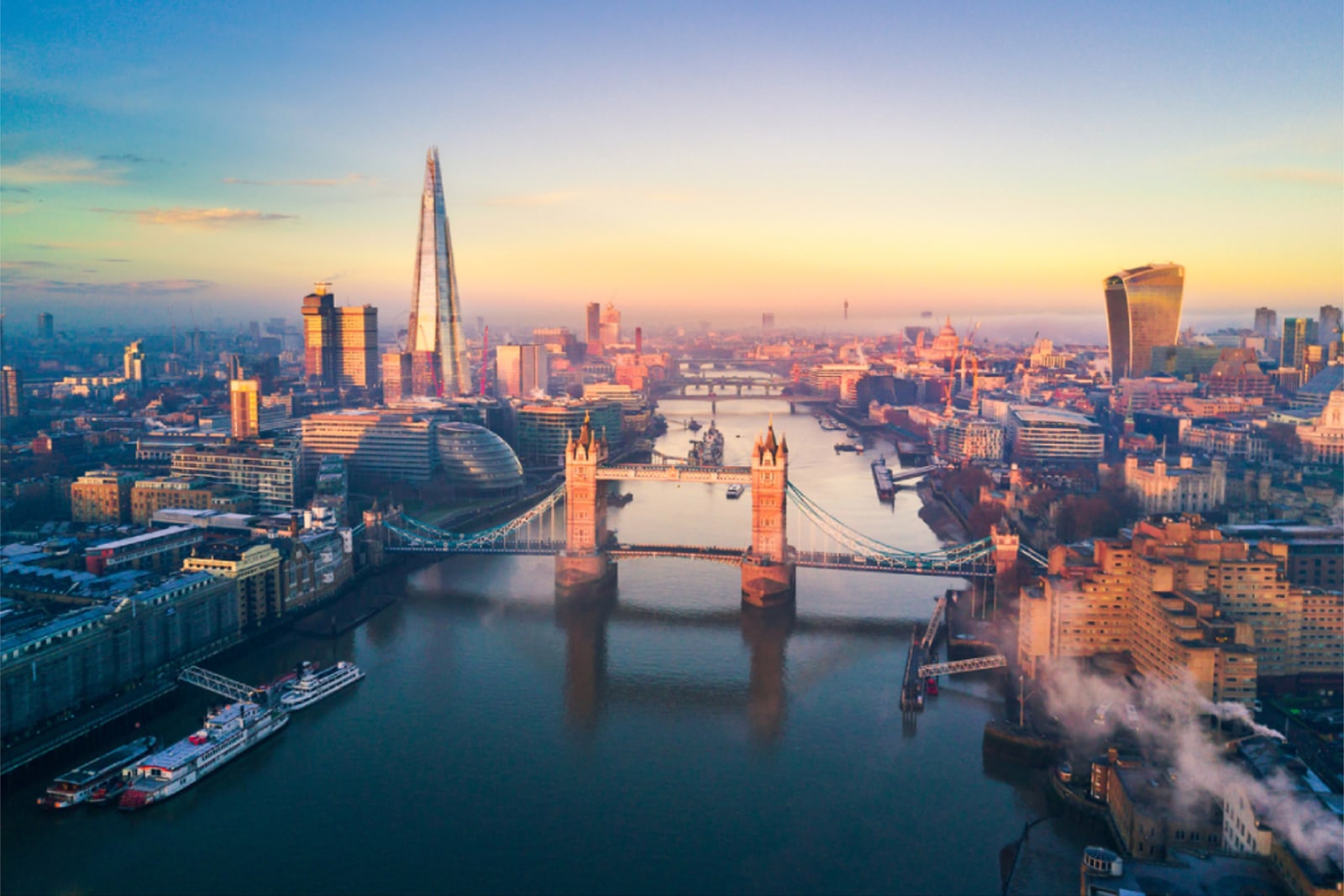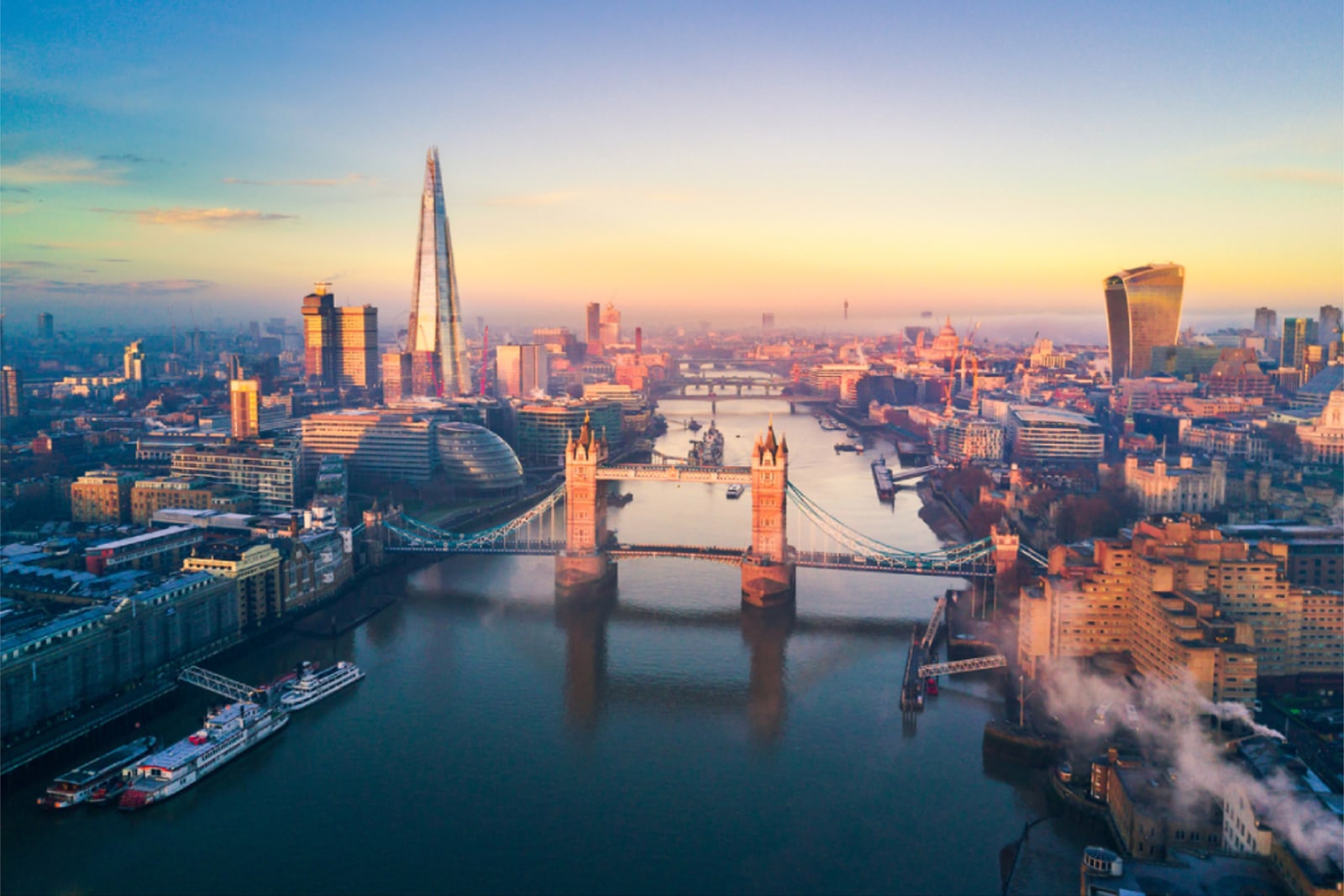 General London Travel Hacks
When to visit London?
First things first, if you're keen to save money and experience London without the crowds, you'll need to pick the right time to visit. Generally, we recommend travelling in shoulder seasons when the major tourist crowds have thinned out. This is also a great time to score cheap flights to the UK.
Shoulder season falls during April, May, October and November. If you're hoping for less rain and warmer temps opt for earlier months in the year; otherwise, pack a jacket and a raincoat if you're planning a trip in October and November.

If you're not a fan of crowds, avoid travelling between June and August (summer) and December and January (winter), when the city is packed and accommodation prices will surge.
When should I book London flights?
As a general rule of thumb, the earlier you can book your flights, the better. Booking flights anywhere from two to eight months prior to your trip will help you spend less, especially if you can score tickets as part of a wider holiday package or deal.
How do I pay for things in London?
It's safe to say that cash is NOT king in London, so while a little bit of cash is great for markets, we recommend grabbing a travel card like the Travel Money NZ Currency Pass.
There's no denying that the NZD to GBP conversion rate isn't always working in our favour. In order to stretch your spending money a little further, keep an eye on the exchange rate well before your trip and load your card when the NZD is high.
If a travel card isn't your style, just ensure your bank card or credit card offers favourable rates with low to no conversion fees. Bonus points if they will waive ATM fees! You can also check out our Flight Centre Mastercard which lets you earn Flight Centre Rewards on your everyday spending AND there are no international transaction fees.
Travel tips: always opt out of dynamic currency conversion (DCC) when paying via card to avoid paying extra conversion fees.
Maximising your London Itinerary
London is a big city, so avoid zigzagging from A to B by planning your days so that you're seeing things that are close together, saving you time and cash. Here are some ideas to get you started:
- Kensington - home to three free museums, the Royal Albert Hall and Hyde Park.
- Westminster - a short walk will have you ticking off Big Ben, Westminster Abbey, the London Eye and Buckingham Palace.
- London Bridge - peep the Tower Bridge, Tower of London, River Thames and St Paul's Cathedral.
- South Bank - scout out the Tate Modern museum, Globe Theatre and Borough Market.
Download these apps to make your life easier in London
- Uber: rideshare that tends to be cheaper than cabs.
- Citymapper and Google Maps: these will help map out the best way for you to get from A to B.
- Tube Map: navigate the tube like a pro.
- Refill: find the closest water refill points and cafes that offer a discount if you bring a keep cup.
- Too Good To Go: score cheap meals and reduce food waste by grabbing excess food from local cafes and restaurants.
London Transport Hacks
Whether you're short on time or stretching your budget, the tube (aka the London Underground) is by far the best way to travel around London. And, unless you plan on getting your steps up and walking everywhere, public transport is also the cheapest way to navigate the city.
Travel tips: Hop on one of the public bikes from docking stations scattered around the city centre. They are a great way to get a new perspective of London and are less than £2 to unlock for 30mins!
What is the cheapest way to use the London Underground?
If you're using any form of public transport, you'll need to tap on and off with either an Oyster Card or some form of contactless card like an AMEX, Mastercard, Maestro or Visa.
The public transport network includes the underground, overground, tram and iconic red London buses. All of these operate within nine transport zones, which dictate how much you'll be paying for a fare. With this in mind, plan your days around zones to save time and money.
Like other major cities, London transport is more expensive during peak hours. Avoid riding between 6:30 and 9:30 and 16:00 and 19:00 to skip the fare hike.
Save money with a Visitor Oyster Card
While it is easy to buy a regular Oyster Card once you arrive, purchasing a visitor Oyster Card in advance will help you score cheaper fares, daily fare capping (aka unlimited travel for a specific price) and discounts at restaurants, shops, galleries and entertainment venues.
Visitor Oyster Cards are £5 (plus postage) and come pre-loaded with £10 - £50 worth of credit. If you're in London for less than two days, £15 should be enough; otherwise, opt for £30 or more. If you need more credit it is super easy to top up online or in person, with any remaining credit refunded at the end of your trip.
Travel Tips: a visitor Oyster Card can't be purchased in London. Grab them online and get them delivered to your home before you leave.
---
---
London Budget Tips
It's no secret that London is one of the more expensive cities for world travellers, especially when there is so much to see, do, eat and experience. Here are a few tried and tested tips to help decrease the cost of your trip.
Accommodation
Finding private rooms in central London on a budget isn't impossible - you just have to know where to look. Start by figuring out where you plan on spending most of your time and opting for cheap accommodation in the area or close to a tube station. From there, refine your search based on your travel style.
While you might not be getting your pillows fluffed in a five-star hotel, you can easily score a private room in a budget hotel, boutique hotels and hostels for a reasonable rate. Bonus points if the room rate includes breakfast, so you can fuel up before a big day of exploring.
Travel tips: Staying for a while? Book an apartment or hostel with kitchen facilities so you can save some cash by cooking main meals.
Food & Drinks
It's not hard to spend a lot of money on food in London, so those on a budget will need to sniff out some deals. Luckily there is a thriving street food scene at the markets and a few classics that will help you satisfy your appetite. Here are our go-to tips and favourite penny-pinching places to eat:
- Eat at the Borough Market. Open daily until 5 pm and 3 pm on Sundays, with stallholders slinging global street eats. Not only is it a cheaper option than regular restaurants, but it will help you experience London's melting pot of cultures via your taste buds.
- Fill your water bottle for free at any of the free refill points around the city centre - and before you ask, yes the tap water in London is safe to drink.
- Need a caffeine hit? Take a keep cup to reduce waste and save a few pounds. P.S. Here's a list of our fav cafes slinging NZ-quality coffee in London.
- Keep your eyes peeled for happy hour deals. A pint and a pie for £15? Yes, please.
- Grab snacks and ingredients from farmers' markets and supermarkets so you can make most meals, and splurge on the ones that count.
- Use your visitor's Oyster Card to suss out the best restaurant deals and discounts.
Shopping
While you can go window shopping at Harrods or any of the department stores on Oxford Street, if you're a shopaholic in need of your fix or simply need some more layers, Primark is your best friend. Primark is packed with affordable fashion and even stocks some British-themed items if you're after souvenirs on a budget.
Keen to experience London's vintage clothing scene? Portobello Road Market will be your new best friend. Other popular street markets include Old Spitalfields, Inverness Street Market and Petticoat Lane Market.
Cheap things to do in London
Get snap happy at these free attractions and tourist hotspots:
- Buckingham Palace - watch the changing of the guard at 10:45 am on Monday, Wednesday, Friday and Sunday.
- Westminster Abbey
- Greenwich Park - free indoor market open daily from 10am - 5:30pm.
- Primrose Hill - epic views of the city and the perfect place for a picnic in the sun.
- Camden Market - open daily for street eats and shopping from 10am - 8pm.
- Sky Garden - grab a free ticket for panoramic views of the city. Tickets are limited, so reserve online before you go.
- House of Commons - book in advance to secure a free tour.
Love museums? Spend your day wandering these iconic locations at no cost:
- British Museum
- Natural History Museum
- Tate Modern
- National Gallery
- Science Museum
- National Maritime Museum
Last but not least, live like a local and take a wander through any of these classic London districts. Here, you can spend your time scoping out street art, sampling cheap eats and hunting down shopping bargains.
- Neal's Yard
- Notting Hill
- Covent Garden
- Brixton
- Camden
- Shoreditch
Low-cost London attractions
While there are plenty of fun things to do for free, sometimes you'll need to pay an entry fee. Before you go buying tickets, here are the best hacks to help save your pounds:
Purchase a London Pass Card to save over 50% on entry prices to some of the city's main attractions.

Grab a Multi Attraction Ticket and gain discounted entry to key attractions like the London Eye, Madame Tussauds, London Dungeon and Sea Life Aquarium.

Keen to see one of the famed musical performances on West End? If you're not picky about which show you see, visit the TKTS booth in Leicester Square which offers last-minute cheap tickets. If you are set on a particular show, head directly to the theatre and queue for a standby ticket or enter a day lottery where you can pay less than £30 for a ticket.
Travel tips: Aside from West End performances, your best bet to save money at popular attractions is to buy tickets online in advance.
Hacked up and ready to go?
With these tips (and a London Pass) in your back pocket, you can make the most of your visit to London's iconic hot spots without breaking the bank.
Of course, the first step in your London travel story is booking your flights. Whether you're heading over straight from NZ or are set to visit London as part of a wider European or world adventure, chat with your local travel expert about the best London travel deals today.