New Zealand's Year in Travel 2022: A Year's Worth of Travel Trends
As Kiwis took flight, read on to discover our top travel trends for 2022!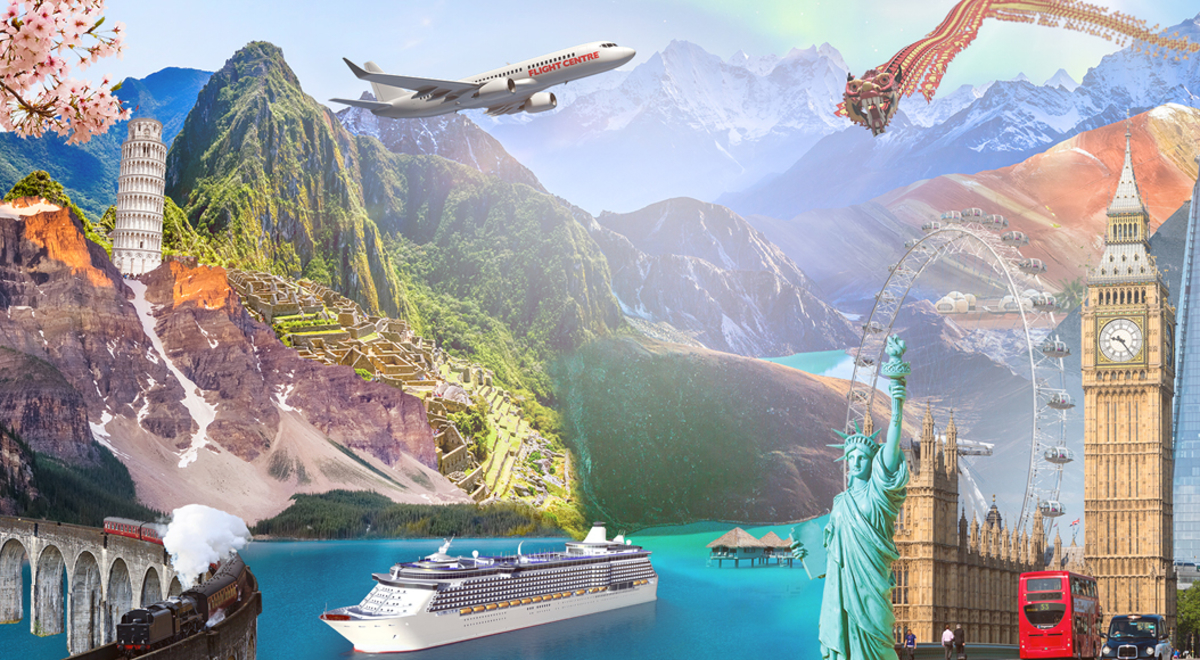 ---
---
As Kiwis took flight, read on to discover our top travel trends for 2022! 
---
It's fair to say that Kiwis started this year with cabin fever after borders had been closed, something no one saw coming. We may be called Kiwis, however there is nothing flightless about us, so the forced grounding meant that many were waiting to find their wings again. 
What did we see? An increase in domestic travel, a new love for our country, and in times of lockdowns - an appreciation for our back gardens. But as soon as borders opened, holiday bookings went through the roof! At Flight Centre, we saw queues out the door, and continue to do so, as people jumped on the limited capacity of flights to visit friends and family. This was quickly followed by those wanting to tick off their bucket lists that they had been adding to since 2020.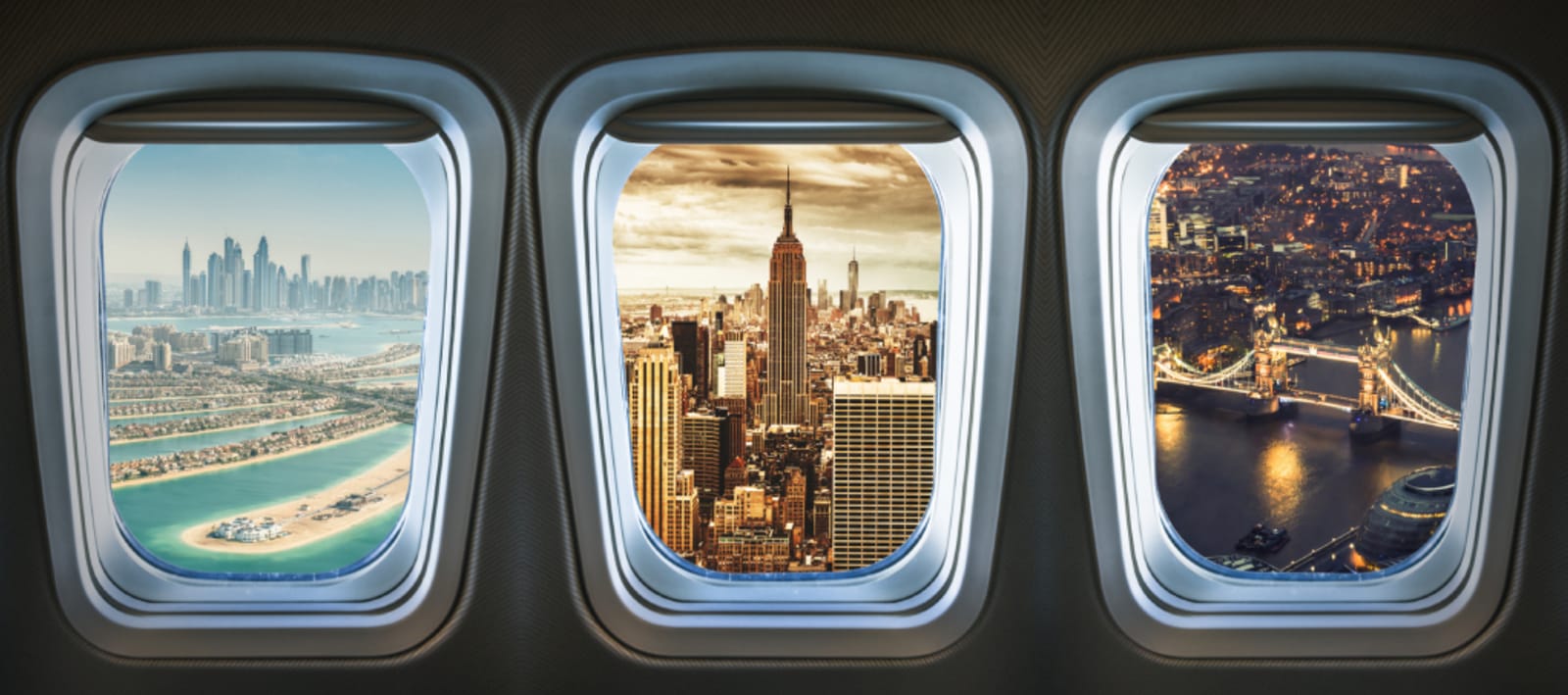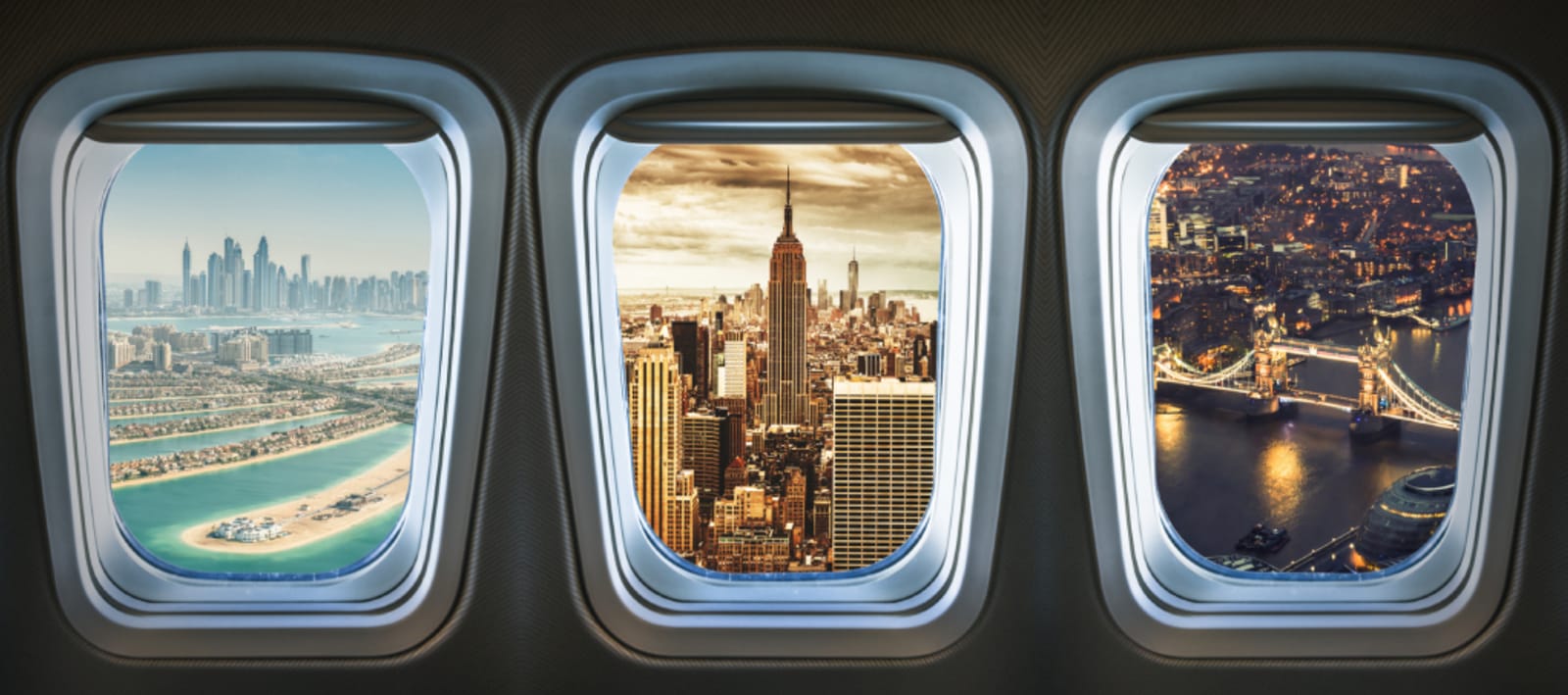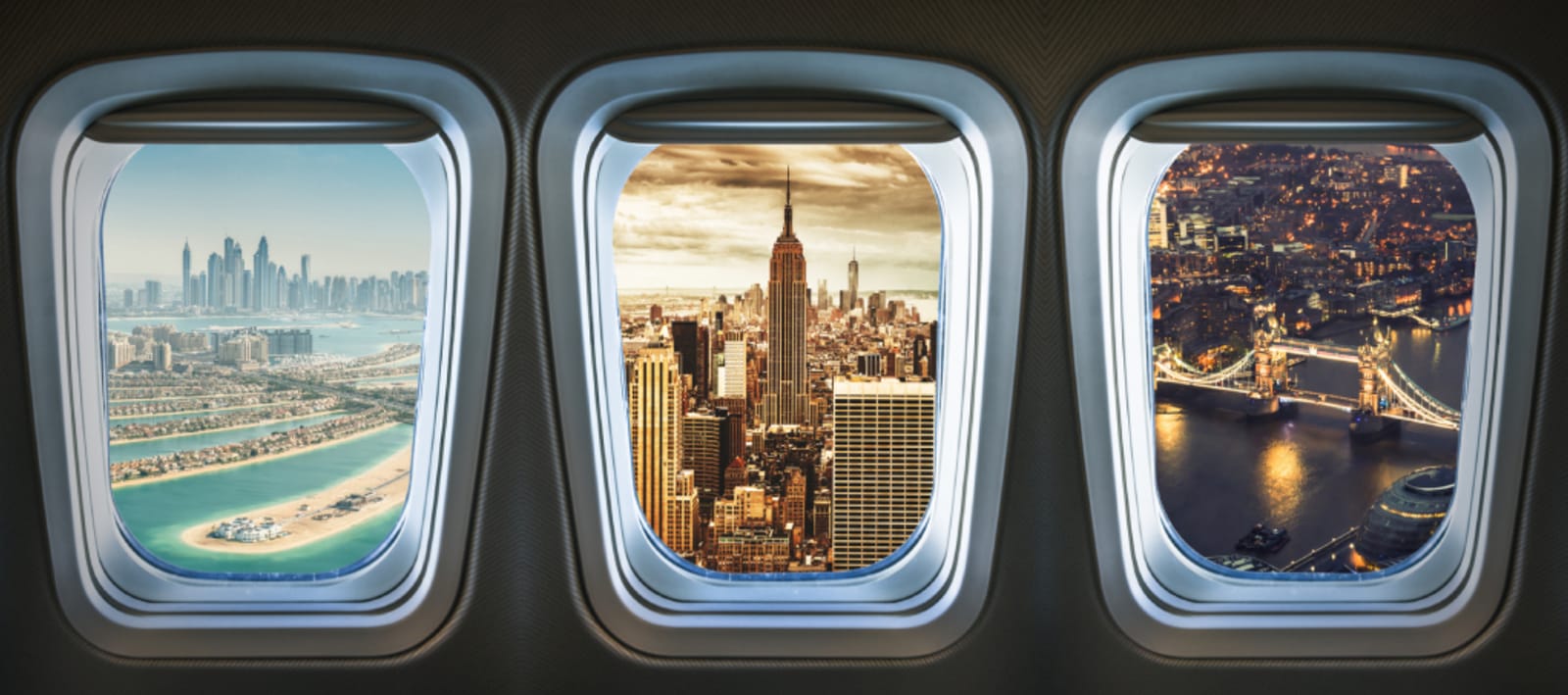 Here at Flight Centre, we've been around to see it all. We've crunched the numbers, so you don't have to. Here is our round up of this year's quirkiest travel trends: 
The most expensive hotel we booked this year was $45,049

23% of Kiwis stayed in 5-star hotels this year 

Top international destination? Fiji was the winner!

The longest trip we booked had an itinerary of Auckland to New York, to London, to Madrid, to Lisbon, to Milan, to Istanbul, to Nairobi, to Dubai, to Orlando, to Montego Bay, to Chicago, to San Francisco, to Melbourne, to Bali, to Melbourne, and back to Auckland - phew!

Economy ruled, with over 90% of bookings 

Air New Zealand topped the airlines with 33% of our bookings 

The destination that rebounded the strongest after the pandemic was Fiji, which saw the biggest growth 

The top international destination for those travelling with kids? London – brave! 

Travellers in their 50s are more likely than any other age group to book a one-way ticket 

The bill for the most expensive cruise booking topped $88,595 

The most northern destination that was booked was Longyearbyen in Svalbard (with a population of 1000!) and Jan Mayen – both in Norway 

The oldest passenger we booked clocked in with three digits – 100 years old! 

2,407 babies travelled with us this year (and their caregivers!) 

Nearly 40% of travellers were solo 

Out of our top 10 hotels we've booked this year, a whopping 8 hotels were in Fiji! 
So where have Kiwis travelled to this year? 
It's no secret that us Kiwis love to spread out. From Aussie, to America, from the UK to Uganda, wherever you land, you'll find a Kiwi. So, it comes as no surprise that we have taken to travel like a duck to water (or a Kiwi to the sky?) when the borders opened. Since then, we have helped almost half a million people to fly to see friends, family, tick off an adventure or to see somewhere new. 
We are pretty proud of this list, it's a good-looking list, so without further ado, see where Kiwis flocked to this year: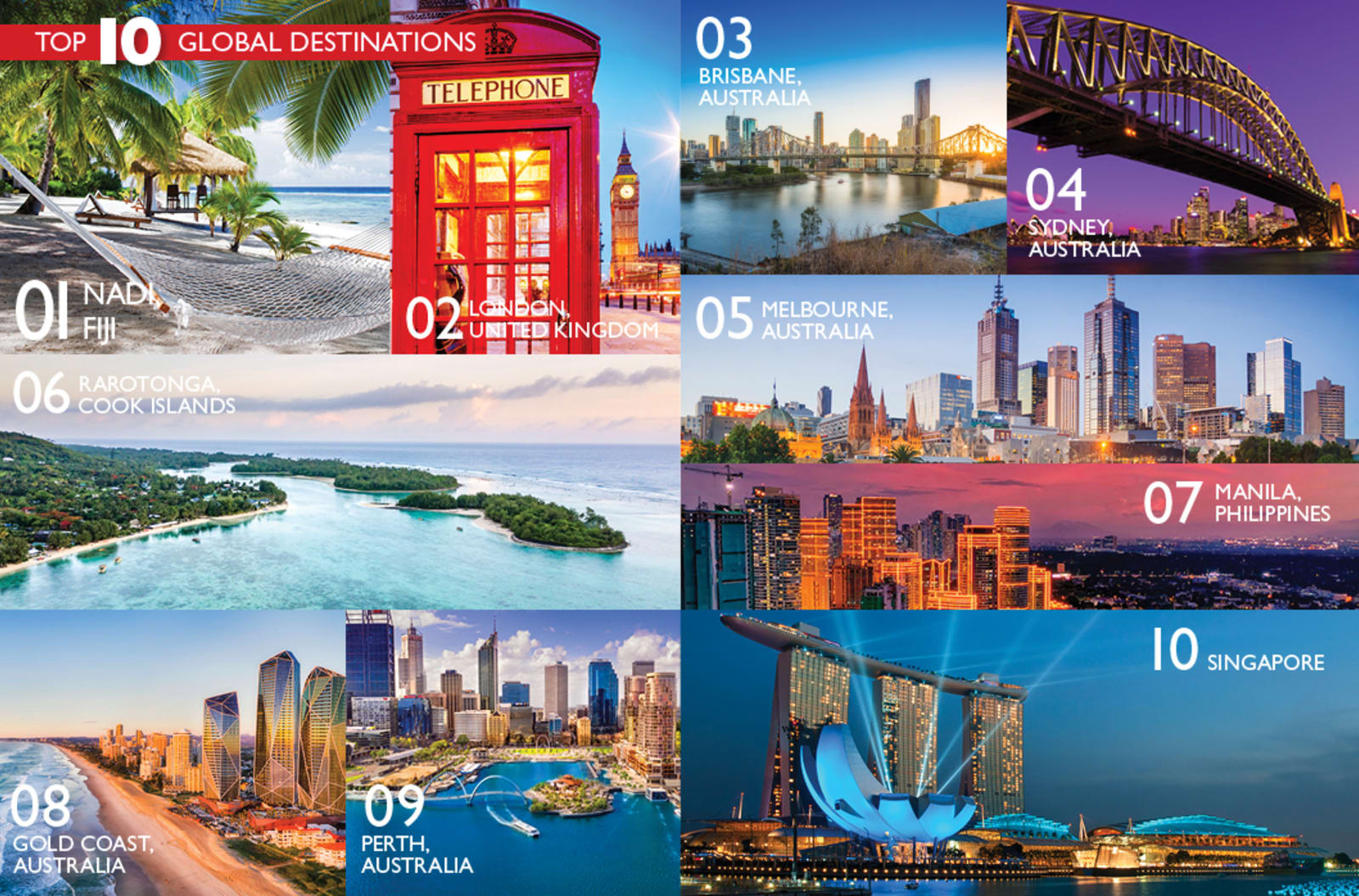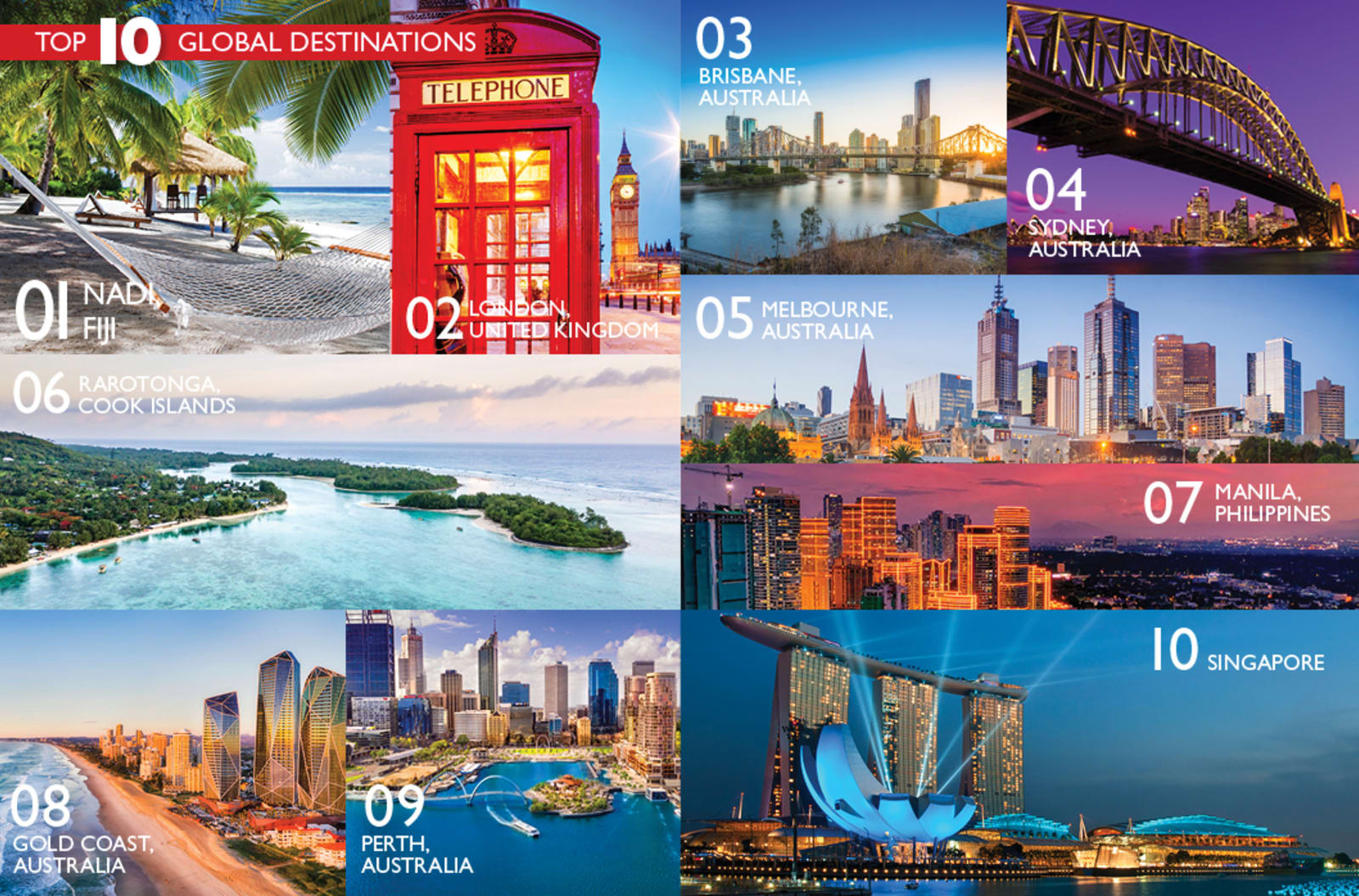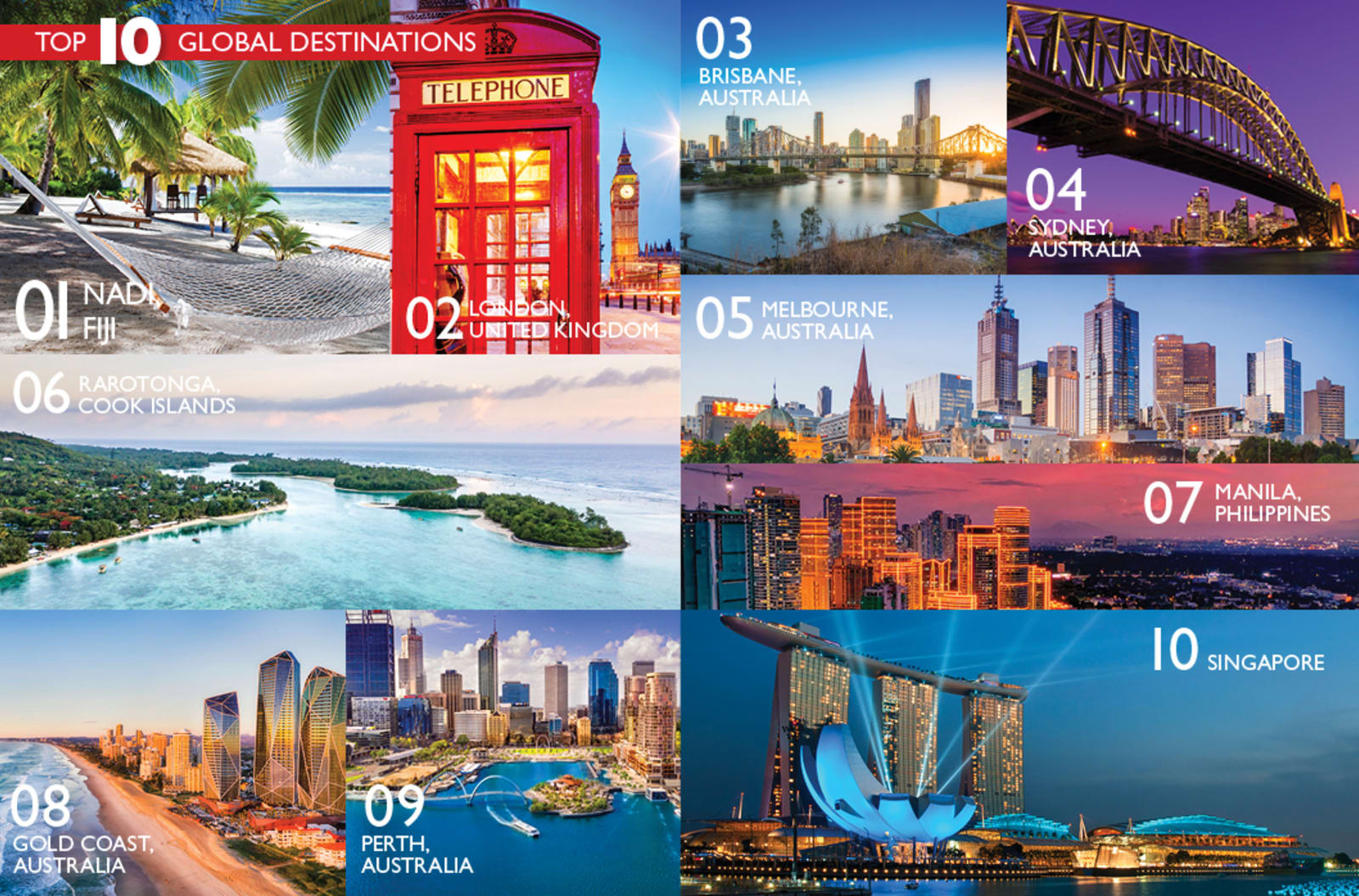 Top 10 International Destinations By Flights Booked
Nadi, Fiji 
London, United Kingdom 
Brisbane, Australia 
Sydney, Australia 
Melbourne, Australia 
Rarotonga, Cook Islands 
Manila, Philippines 
Gold Coast, Australia 
Perth, Australia 
Singapore
Top 10 Destinations Around New Zealand in 2022
When it comes to domestic travel booking trends, the big winner is Auckland, followed by Christchurch and Wellington, no surprises there as a lot of Kiwis are travelling to our 3 biggest cities for various reasons, but the main one being to visit family. 

And at number 4, Queenstown, of course, where we booked over 4,350 lucky passengers to visit the adventure capital of New Zealand. 
Top 10 Domestic Destinations By Flights Booked
Auckland
Christchurch
Wellington
Queenstown
Dunedin
Nelson
Napier
Invercargill
Palmerston North
Tauranga



We cruisin' 
Cruising came back in a BIG WAY in 2022. Floating on a ship in the middle of the ocean on the way to a tropical destination? Yes please. 
The average age of a cruise traveller this year was 62 years old. Most people booked a balcony room with 36%, followed by 15% in an interior room and a very respectable 11% booking penthouses or suites – higher than our Aussie neighbours who clocked in at 9%. For cruising, we love a little splurge, with the highest booking this year hitting over $88,000! 
A special shout-out to the big cruise news this year, with the famous Disney Cruise Line hitting our shores. The launch actually shut down whole websites due to how many people wanted to sail with Mickey and his friends, so she sure was a popular one! And for the lucky few that managed to get their spot on the magical guest list, we want photos! 
Top 10 Cruise Destinations
Sydney, Australia 
Brisbane, Australia 
Amsterdam, Netherlands
Southampton, United Kingdom 
Honolulu, Hawaii 
Long Beach, California 
Singapore
Orlando, Florida 
Athens, Greece 
Melbourne, Australia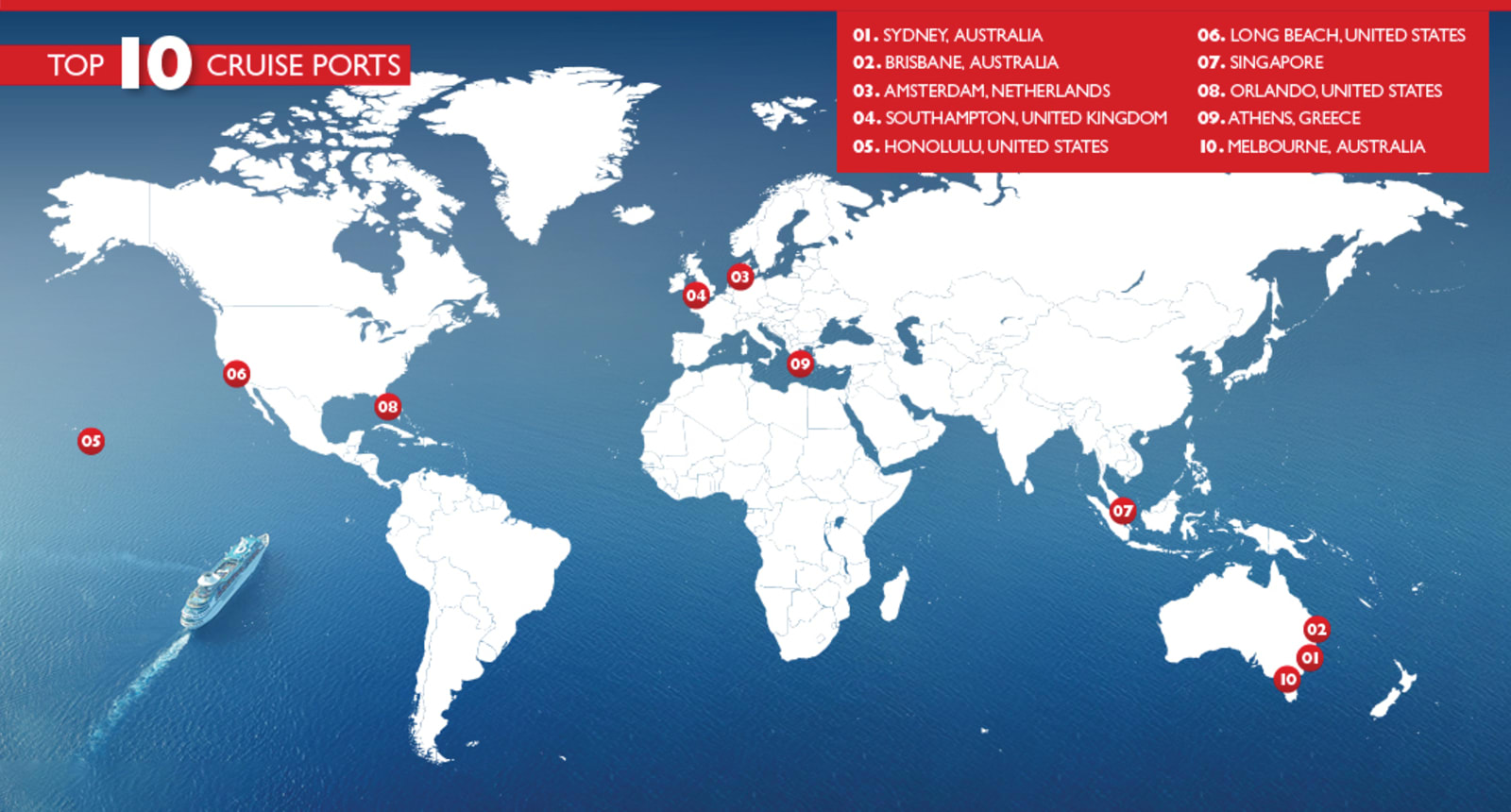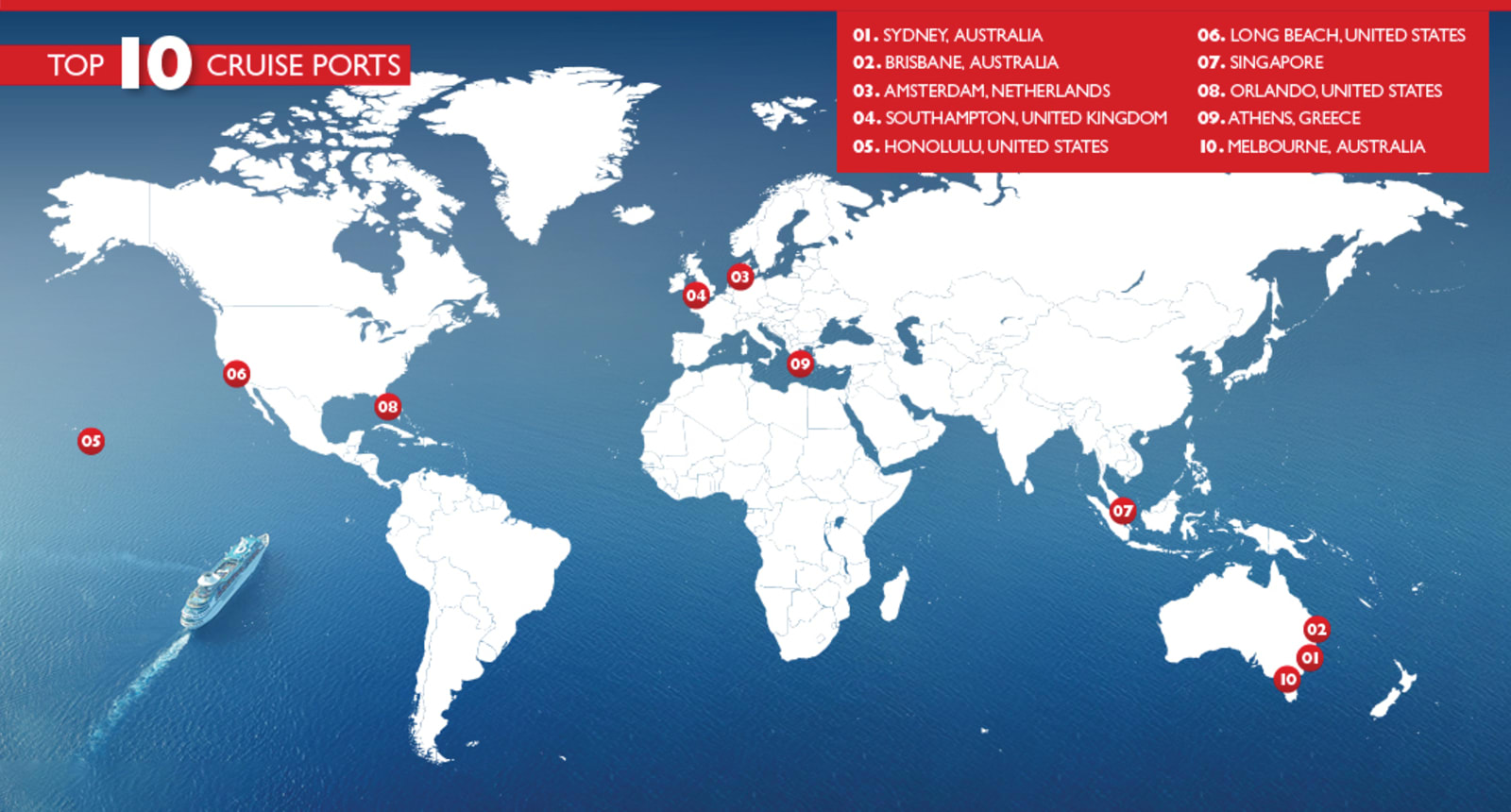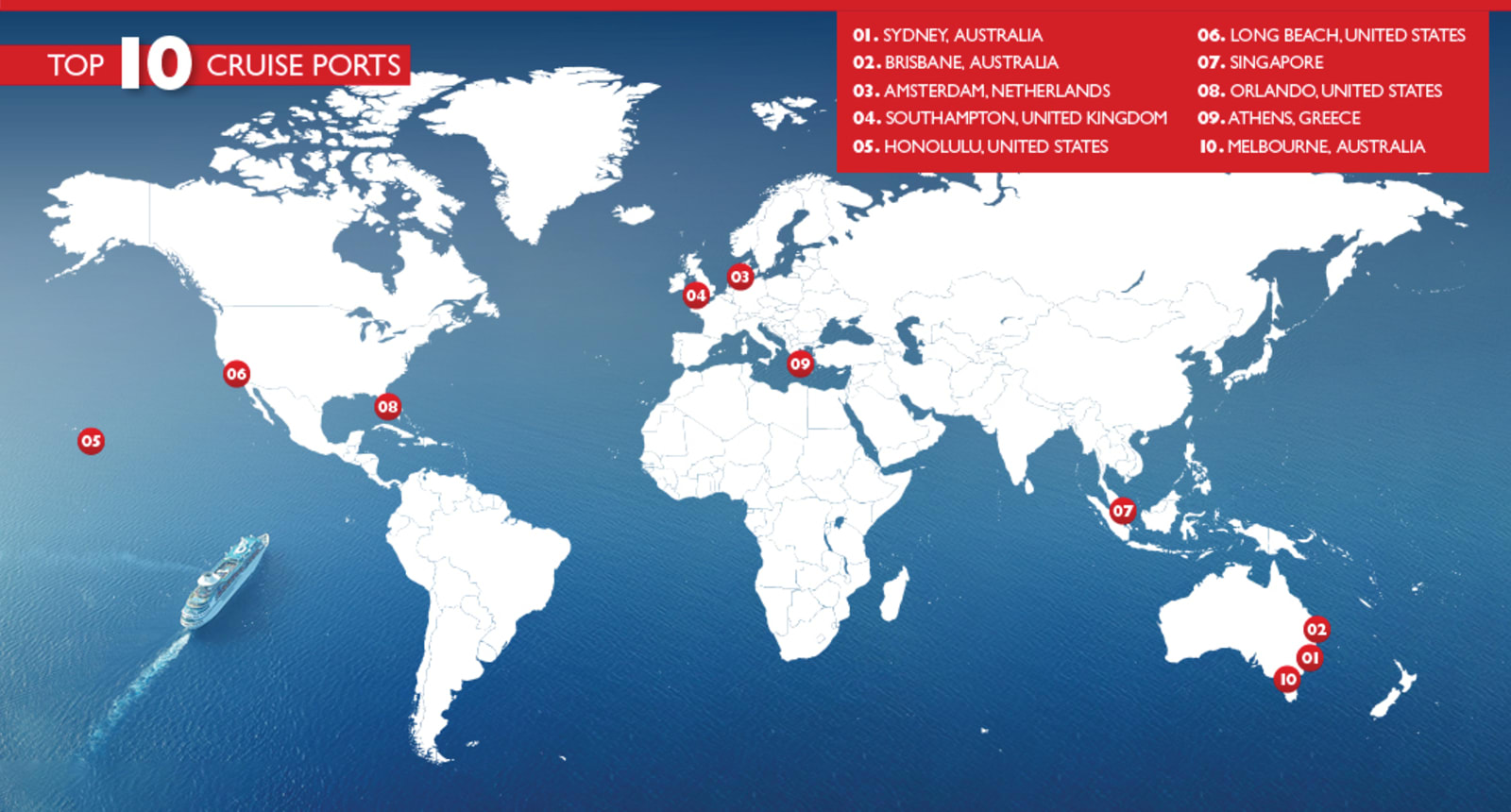 Putting The 'Flight' In Flight Centre
As much as we'd all love to travel in First Class, it may make you feel better to know that only 1% of our travellers flew in First Class in 2022. Approximately 91% of us shuffled down to Economy, crossing our fingers that the person in front of us wouldn't recline their seat all the way and that the person behind us wouldn't be a chair-kicker. The remaining flight bookings were made up of 5% Business Class and 3% Premium Economy - not bad!
Only 0.72% of our flight bookings this year were multi-stop flights (think round-the-world adventures) which means almost all of you travelled to one destination. But let's not despair, perhaps 2023 will see OE-style trips back on the agenda, and even making it to the top of our global travel trends!  



Top 10 Hotels Around the World in Number of Bookings
With this one, we're really sensing a theme here, Kiwi travellers are trying to tell us something, something about needing some tropical sun, balmy temperatures and lovely white sand beaches. With all of our top 10 hotels booked this year being either in Fiji (8 of out 10!) or Rarotonga, the message is loud and clear! 
The Edgewater Resort & Spa, Rarotonga
Hilton Fiji Beach Resort & Spa, Fiji
Fiji Gateway Hotel, Fiji
Sheraton Fiji Golf & Beach Resort, Fiji
Radisson Blu Resort, Fiji 
Plantation Island Resort, Fiji
The Rarotongan Beach Resort & Lagoonarium, Rarotonga
The Naviti Resort, Fiji 
Warwick, Fiji 
Sofitel Fiji Resort & Spa, Fiji 
Make sure you also check out some of our recommendations on where to stay in Fiji or read our blog about the top resorts in Rarotonga.



Dusting Off The Crystal Ball: Our Predictions For 2023
As for 2023 and future travel trends, let us take out our crystal ball and tell you where you should be booking for the new year...
Vancouver 
Canada is a winner in all seasons, from city escapes to ski breaks, a trip to see the Canadians is always a good idea. What's even better is the new Auckland to Vancouver direct route on Air Canada, making travel easy and quick with no layovers or awkward flight connections.

A top tip: the NZ dollar is dropping therefore places like the US and Europe are very expensive on the ground. Canada is a great alternative with your dollar going further. 
Dubai 
Dubai, the home of luxury hotels, food and experiences. Often overlooked as a transit airport only, Dubai offers a stunning holiday destination within one plane ride. Emirates is known as one of the most luxurious airlines in the world and have recently brought the super-jet A380 back to New Zealand to operate this route.

It's best suited for those that want a little glitz and glam in their lives, as well as a destination of choice if you are meeting friends from overseas as it is often the midway point between nations. 
London 
When is London not a top destination? The gateway to Europe, you will see many across your social feeds in June-September posing in front of the iconic Big Ben as they hit the northern hemisphere summer months. A cultural hub, you will find some of the best food, wine, experience and pints in the world in London. It's also a mecca where cultures mix together, and there isn't much you won't be able to experience in this iconic destination.

Make sure you also check out our London Travel Guide for the best things to see and do in London.   
Greek Islands 
The Greek Islands are often mistaken as only really being Mykonos and Santorini but assume that at your peril. In truth, there are 6000 islands scattered in the Greek oceans, offering a variety of experiences. Your Travel Expert will be able to advise what island could best suit you, but the area also gives a rare opportunity to really go off-grid. If you want to book a secluded Greek oasis, you can find affordable and jaw-dropping options in some of the lesser-known islands. If you want to channel your inner Meryl Streep in Mamma Mia, this is the trip for you! 

If you're still not sold, read out blog on the top 5 reasons to visit Greece!
Tokyo 
Japan is back and beaming with opportunities. Fly direct to Tokyo to experience the best Japan has to offer. From here you can take a tour or venture out across the country to experience the beauty that Japan is known for. It is a top destination for both families and solo travellers, with Disneyland for the kids and safety if you want a trip on your own. Expect Tokyo to top the list of most wanted trip destinations for many in 2023. 

And if you've never been, make sure you check out our Japan for beginners guide. 
To Wrap Up...
And that's New Zealand's Year in Travel for 2022! We hope you found it interesting, but we also hope it inspires you to travel near and far in 2023. 

If you are feeling inspired, make sure you check out our top flight deals and book your flights on our website to make the most of our online only prices! 

 
Methodology:
This report is based on the internal booking data we had available to us and covers a time period of 1 December 2021 to 30 November 2022. We're confident in the quality of our data and every effort has been made to ensure and preserve its accuracy.