Blenheim Airport (BHE)
Flights depart from many of New Zealand's national airports to Blenheim, all of which disembark at Blenheim Airport. Blenheim airport the gateway to the south Island.
Airport Accommodation: There are a number of hotels located in close proximity to Blenheim Airport. Enquire now to get access to great deals.
Getting to Blenheim
Direct flights from Auckland to Blenheim take approximately 1 hour and 30 minutes. Whereas flights from Wellington to Blenheim take just 30 minutes. The airport offers daily flights around the country, with stopovers in Auckland and Wellington.
Airlines that fly to Blenheim
Air New Zealand is the only airline that offers cheap domestic flights to Blenheim.
Situated at the North Eastern tip of the South Island, Blenheim is a town of 30,700 people, and the centre of the Marlborough region. Like much of the region, the climate is warm and dry, it's one of New Zealand's sunniest regions and relatively little rain.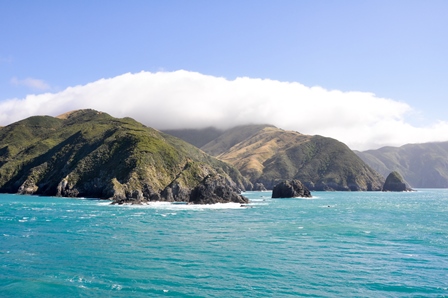 Blenheim is sheltered on three sides by mountains, and opens onto the Cook Strait to the east, providing excellent opportunities for fishing and the gathering of shellfish, both of which are important to the local economy.
Blenheim and Marlborough are most known for is wine production. The region is now the largest wine producer in the country, and has received international acclaim for the Sauvignon Blanc. The area has dozens of wineries, vineyards stretching from the Wairau Plains around Blenheim to the terraces of Awatere Valley.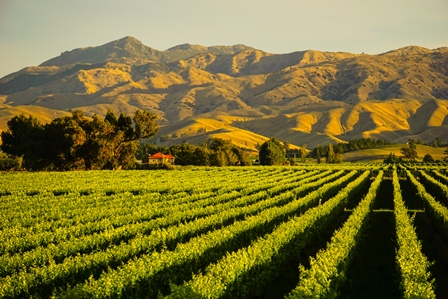 A number of wine tours and cellar door experiences provide visitors an unrivaled opportunity to taste and learn about some of the best wines in the world. To the north, you will find spectacular sunken valleys of the Marlborough Sounds. The clear waters and golden beaches will have you wishing you could stay forever.
While to the south are the Kaikoura Ranges, part of the majestic Southern Alps, which are amongst the most amazing trails. If you find yourself filled with wanderlust, Picton and the Interislander ferry are just a short drive away, providing access to Wellington and the North Island.