Last Minute Cruises
Enjoy the thrill of setting off on a last minute cruise to a tropical paradise. Last minute cruise deals are an affordable way to visit dream destinations in the greatest comfort.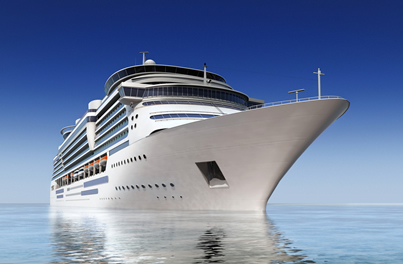 Take a Chance
If you're restricted by time, then be flexible about your itinerary. All cruise routes take enthusiasts to exotic places, so being open about your cruise destination can mean new and exciting discoveries.
Ready Whenever?
If you can set sail at a few days notice, then you're in the market for an incredible cruise deal. Be patient and wait for the right deal and don't wait around when you find it, these cruises are only cheap because cruise lines need to sell them quickly. Remember to factor in travel costs to and from the port unless you're booking a last minute fly and cruise package or transport is included in the deal.
Ask a Consultant
Travel agents are often the first to know about cruise ships with available cabins close to the departure date as cruise lines scramble to fill empty spaces. Ask your travel consultant what they have available and don't be shy about calling more than once - if you don't ask you won't receive. You can contact a Flight Centre cruise specialist on 133 133.
Full Range of Accommodation
There are great last minute cruise deals on all levels of accommodation, so there's no need to compromise just because you're booking last minute. This means that you could stay in a suite, balcony cabin, ocean-view cabin or inside stateroom at a discounted rate.
To book your last minute cruise or find out more, call one of our Travel Consultants on 0800 24 35 44. Don't forget to ask about great deals on flights, travel insurance and more.
Get a quote or simply find out more about this cruise ...
Are travel experts
Are based in New Zealand
Will tailor itineraries to meet your needs
Can find exclusive packages to save you money