Schoolies Cruises
For a luxurious and exciting way to celebrate finishing school, enjoy a cruise on the high seas to explore new destinations, relax with mates and mark the end of all your hard work.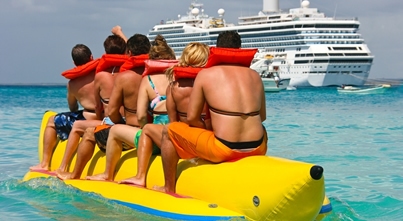 Organised Schoolies Cruises
Grab your mates and celebrate the end of school on the open ocean with either a dedicated schoolies cruise or a regular cruise with special activities organised just for school leavers.
Schoolies cruises generally organise events exclusively for school leavers. This means you have access to all of the ship's facilities as well as your own private schoolies fun. Enjoy the spa, pool, entertainment, restaurants, bars and nightclubs on board. Then jump ashore and experience different cultures.
This is your time to party - so why not embark on the voyage of a lifetime before starting the next chapter of your life?
To book your schoolies cruise or find out more, call one of our Travel Consultants on 0800 24 35 44. Don't forget to ask about great deals on flights, travel insurance and more.
Get a quote or simply find out more about this cruise ...
Are travel experts
Are based in New Zealand
Will tailor itineraries to meet your needs
Can find exclusive packages to save you money