Cheap Flights to France
Book a flight to France and plunge into a charming world of fine food, historic architecture and that renowned Gallic flair.
What to know before you fly to France?
As the source of inspiration for many artists, designers and musicians, few countries can match the beauty of France. This is where Henri Matisse made a colourful impact on modern art, Coco Chanel created the signature Parisian style and Serge Gainsbourg and Jane Birkin introduced the world to Je't'aime. But the country's influences and history stems back even further to when Napoleon lead the French Revolution and Marie-Antoinette famously spoke of cake. On a French holiday, you can discover all of this and more.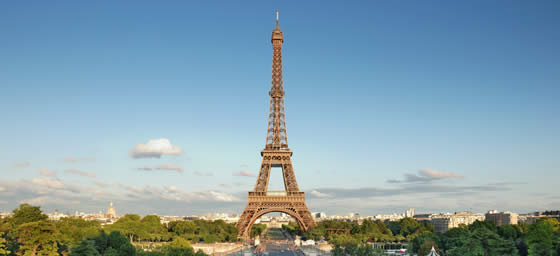 Eiffel Tower, Paris
Most flights to France will disembark in Paris, the country's capital. Nicknamed the city of lights, Paris is a place of great beauty and romance. While here, see the famous Mona Lisa at the Lourve, scale the Arc De Triomphe or admire the city from the Eiffel Tower. Once you're done sightseeing, make like a local and pick up a baguette and some cheeses, wander along the river Seine and sit down for a picnic in the Marais District or Latin Quarter.
From Paris, take a trip to Versailles to see the palace where King Louis XIV and the royal family resided from 1682 up until the French Revolution in 1789. Spanning 67,000 square metres, the Palace of Versailles allows visitors to explore thoroughly and witness the famous hall of mirrors and Marie-Antoinette's estate.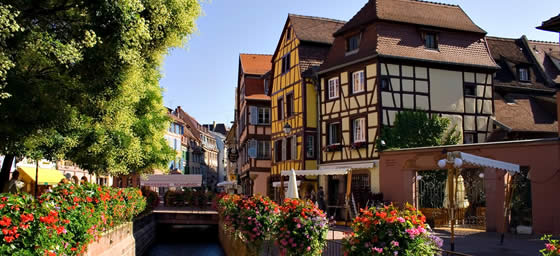 Traditional French Street
After learning about French history, toast to the good life with a glass of local wine in Boudeux or genuine champagne in its namesake town. Further south you'll find the French Riviera, the playground of the rich and famous. Tour the coastline and stop in at iconic beaches such as St Tropez, Cannes and Nice for some sun and swimming - French style.
Our travel experts can assist you with