Thu, 20/09/2012 - 5:18pm
Connor Bindon is part of the Big Buddy fatherless boys mentoring programme and has been chosen to be the ball boy for the North Harbour v Southland ITM rugby match on Saturday 22 September.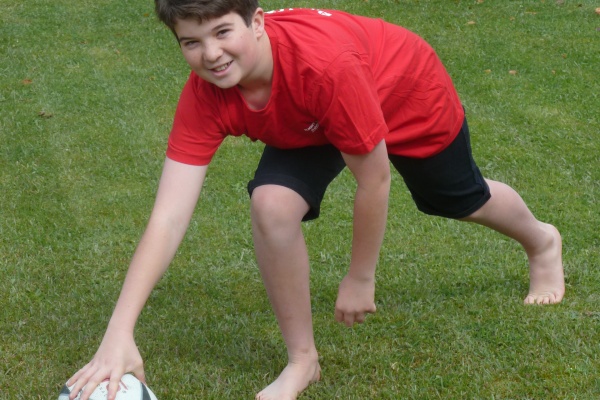 When Little Buddy ball boy Connor Bindon runs out onto North Harbour Stadium on Saturday night, he'll be doing it for his Dad. Connor, who is in Year 8 at Dilworth School, lost his dad to cancer when he was only five. His dad was his hero and his mate and the loss still runs deep. But in June 2009 Connor joined the Big Buddy mentoring programme for fatherless boys and Big Buddy Laurie Ingham has softened that loss over time.
Flight Centre, a proud sponsor of Big Buddy, talks to Connor about his travel dreams.
Connor Bindon
Age: 13
Have you ever been on a plane?
My parents were both born in England so I've been back five times to visit relatives.
Have you visited any other countries?
We did an overnight stopover in Japan once, and there was a Japanese Santa at the hotel we stayed at.
Where in the world would you love to travel?
Mum is taking me and a friend to visit all the theme parks on the Gold Coast in October next year. I'm really looking forward to that!
Need information on Holidays or Cheap Flights? Contact a Flight Centre travel expert - 135 stores nationwide. Phone 0800 24 35 44  
Other Travel Articles You Might Like...