Tue, 21/05/2013 - 7:00pm
From the modernity of high speed transport to the graceful serenity of ancient temples, Rowena McCarron from Flight Centre Auckland savoured her holiday in Shanghai and Suzhou.
SHANGHAI
Our first taste of Shanghai was on the Maglev Train. This is a "magnetic levitation" train; a type of mono-rail that is glided on magnets. The speed of this train can reach over 400km per hour, its almost like being on a roller coaster, especially going around corners! We took this train from the airport to the Longyang Road Station in Pudong (took 7 minutes to travel 30KM).
It's very cheap to get around Shanghai by taxi. We took a taxi from Nanjing Road back to the hotel and it cost approx NZD$4 for 3 of us.
We stayed in the 4* Shanghai Oriental Bund Hotel, which is located very close to the Bund and the "Chinatown" bazaar area of Shanghai and the Yuyuang Garden. The rooms were a good size with 2 double beds, plus the hotel also has 2 restaurants, a bar and a breakfast room. It's an excellent location for people wanting to be near the bund and the bazaar.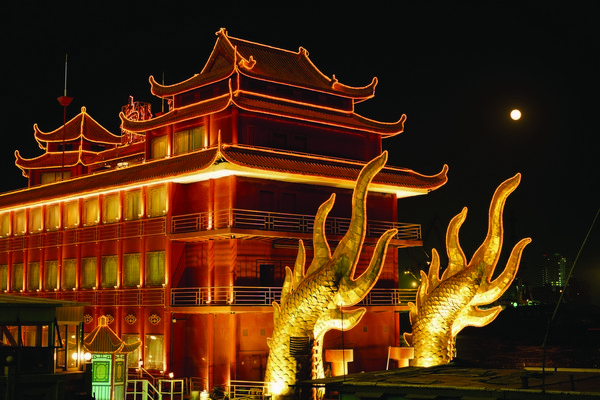 There are many different shopping areas of Shanghai - Nanjing Road is the main one. It's a pedestrian street with many western and Chinese shops and restaurants. Many people say it is like the "Times Square of China". This street gets very busy in the weekends so I would advise to go during the week (and be careful of pick-pockets). This would be a good area for first-time travellers or wary travellers to stay as it may not be as great a cultural shock as other areas.
On the first day of our China holidays we visited the Shanghai Museum for a few hours. I'd definitely recommend pre-booking with a tour to skip a majority of the entrance line. The museum has 11 galleries and 3 exhibition halls (there was even a New Zealand exhibition on while we were there!) so I would recommend a good few hours to see everything. The museum is full of ancient art and relics and is fascinating for any history buffs.
We did the Huangpu River Cruise during the evening,which was awesome as we got to see all the night lights of Shanghai. The cruise goes for 1 hour and turns around half way through the trip so you get to see both sides of the river.
Next day we visited the Yuyuan Garden, built in 1577 (Ming Dynasty) for a government official' parents to retire in. This is a really beautiful garden and palace rich in history, restored to its original state and covering over 5 acres of land.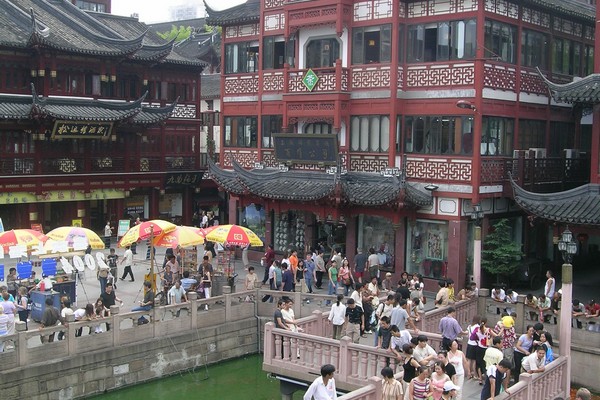 Right next to the Yuyuan Garden is the City of God Temple; this is what local people refer to as "Chinatown". Today it is a bustling market full of hundreds of shops and restaurants, but 100 years ago was a temple. This is the best place to go if you want to purchase either Chinese souvenirs or cheap knock-off hand bags, watches etc. I bought a "Louis Vuitton" handbag which was really good quality leather. This is also where you can find the best dumplings in China; there is always a line outside the restaurant.
Another of the things to do in Shanghai is visiting the Jade Buddha, housed in an old temple which is inhabited by 70 monks. We arrived on a worship day so it was extremely busy. The Jade Buddha is actually made out of White Jade and is encrusted with jewels. You can book a tour of the temple in conjunction with the Yuyuan Garden if you fancy visiting both sights.
In the evening we took in a spot of local culture with the "Era" acrobatic show, which must be about the best acrobatic show to see in Shanghai. It was really awesome, incorporating different elements such as motorbikes and other tools.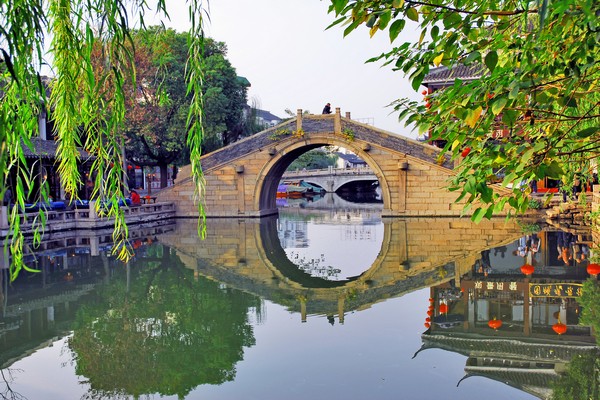 SUZHOU
We travelled to Suzhou by coach, which took about 1 hour 30 minutes, but it is also easily accessible by high speed train which takes about 20 minutes. A lot of people actually commute from Suzhou to Shanghai and it is thought that one day Shanghai will get so big it will reach Suzhou and become one big city. Suzhou is famous for its silk production, canals and gardens.
We stayed in the 4* Suzhou Nanlin Hotel,which had really spacious rooms with 2 double beds. It's a large hotel with 250 rooms and 4 restaurants. The location was really good, being walking distance to the main shopping area of Suzhou with many shops, bars and restaurants.
The Humble Administrator's Garden was another really beautiful garden, this one built in the Ming dynasty. We took a day tour around this garden plus the nearby Silk Institute, where you can learn how silk is made right from the beginning as a worm. This was very interesting, and at the end of the tour there is a chance to purchase silk products such as a pure silk duvet inner.
On our way back to Shanghai from Suzhou we visited the famous water town of Tongli - the Venice of China. Tongli is divided into seven islands with 15 canals. We went on a gondola ride down the main canal, which was really cool. This is a quite a romantic little town with markets, shops and restaurants, as well as a few B & B type accommodation.
Looking for more information on holidays in Shanghai?  Contact a Flight Centre travel expert – 135 stores nationwide. Phone 0800 24 35 44.
Other Travel Articles You Might Like...