Wed, 12/10/2016 - 3:16pm
Spa treatments in Northern Italy involve being encased in warm hay; in Japan you can soak yourself in a tub of skin-improving sake. But the Czech Republic boasts possibly the weirdest spa experience of them all: bathing in beer. Brett Atkinson took a dip.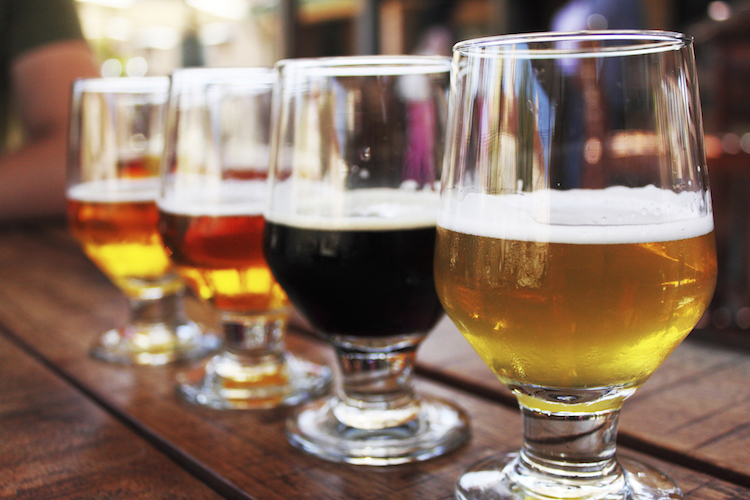 Fancy a beer? Try a Beer Spa in Czech Republic! Photo: iStock
Czech drinkers like a robust head on their beer, but this is ridiculous. Just 90 minutes by train from where Pilsner was first brewed, I'm lying in a hoppy bath of warm beer!! Confetti-sized fragments of hops and yeast stud the water, and the overriding aroma features the grassy, zesty tones of world-renowned hops from nearby Zatec.
Sipping on a glass of the Chodovar Brewery's fine golden lager, I'm perfectly happy to stay in my foamy 34°C haven for a few minutes more, but the strict-looking woman approaching me clutching a giant towelling robe seem to have other ideas. She removes the plug and the silky waters recede to leave me lying in the dregs. As she pulls away my privacy-boosting curtains, I hastily reposition a last dollop of foam to preserve a last drop of decorum. Now I really need a drink!!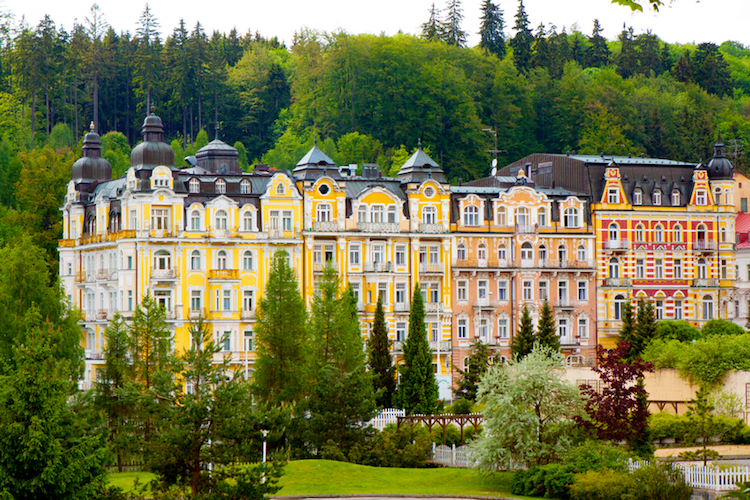 The Czech Republic town of Marianske Lazne (Marienbad). Photo: iStock
I'm in the sleepy West Bohemian village of Chodova Plana, not far from one of Europe's most famous spa towns, Marianske Lazne. Formerly known as Marienbad by its once majority German-speaking population, Marianske Lazne has drawn tourists to relax and recharge amid the grandiose splendour of its art nouveau hotels for centuries. Back then the prescription also included walking on winding forest trails, and Thomas Edison, King Edward VII and the Austro-Hungarian Emperor Franz-Josef I were all regular visitors. Even Franz Kafka, the uber-melancholy Prague author, got a modicum of pleasure from bathing in the mineral-rich waters. Faced with today's soothing combination of brewhouse and bathhouse, he may have even cracked a reluctant smile.
Without any hint of a smile herself, my Slavic matron wraps me in the cocoon of warm towelling and leads me deeper into the granite tunnels that were used for 'lagering' beer as far back as the 12th century. After 30 minutes lying in a 50:50 mix of beer and sparkling mineral water, my body is only halfway through Chodovar's 'Real Beer Baths' treatment. Mummified in a pre-warmed bathrobe, stage two of the Chodovar routine inevitably involves drinking another beer, this time a maltier but equally smooth dark lager. There's a change in the ambience too. The lights are dimmed to a Stygian gloom and the tinkling piano compositions sound tracking the beer bath are replaced by new age synthesiser noodlings that are more whale song than ale song.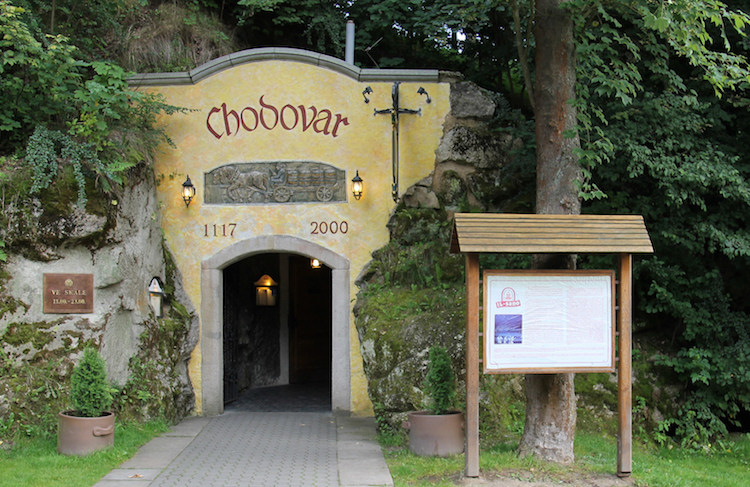 The entrance to the Chodovar Brewery, founded in the year 1117. Photo: Jock Rutherford / Creative Commons.
According to their marketing spiel, the combined procedure will have 'curative effects on the complexion and hair, relieve muscle tension, warm up joints and support immune system of the organism'. I'm just happy that I've discovered a place where beer is actually good for you. In an attached gift shop there's beer soap, shampoo and cosmetics, and after all that hoppy goodness, visitors can even the score with tasty meat-heavy dishes and more brews in their subterranean restaurant and beer hall. Another above-ground restaurant features official beer sommeliers who can instruct in ten different types of beer.
Come along in June for the annual barrel rolling championships, or try a seasonal fruit beer in January. Couples can even book in for special Valentine's Day packages!!!! No-one will ever accuse the Chodovar Brewery of not having enough ideas.
Chodova Plana can be reached by train from Prague via the city of Plzen in around three hours. Beer spa experiences start at around $40 per person.
Other Travel Articles You Might Like...