Fri, 21/02/2020 - 12:37pm
Imagine your ideal USA road trip. It probably includes a number of historic sites, a few charming towns, a couple of big, fun tourist attractions, some great nightlife, and lots of delicious things to eat. And that's why America's southern states – specifically the great states of Texas, Louisiana and Tennessee – make such fantastic road tripping destinations. Each has more than their fair share of iconic places to visit, from world-famous historic sites to unique, only-in-America cultural destinations. Here's a selection of our favourites.
Graceland - Tennessee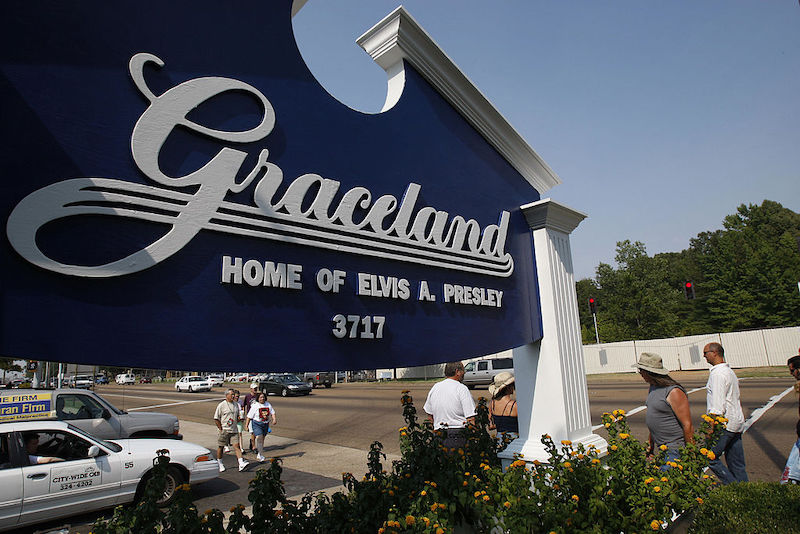 The entrance to Graceland, the home of Elvis Presley. Photo: Getty Images
The mansion where Elvis Presley lived – and died tragically young – is a must-visit, not only for fans of The King, but for anyone with an interest in rock n' roll history. Located on the outskirts of Memphis, Graceland offers you an intimate look at Elvis' domestic life with wife Priscilla and daughter Lisa Marie, and a chance to pay your respects at his grave. Tickets include entry into the massive Elvis Presley's Memphis entertainment and exhibit complex, featuring displays exploring every aspect of Elvis's life, from his Hollywood movie career to his extensive collection of classic cars.
New Orleans French Quarter - Louisiana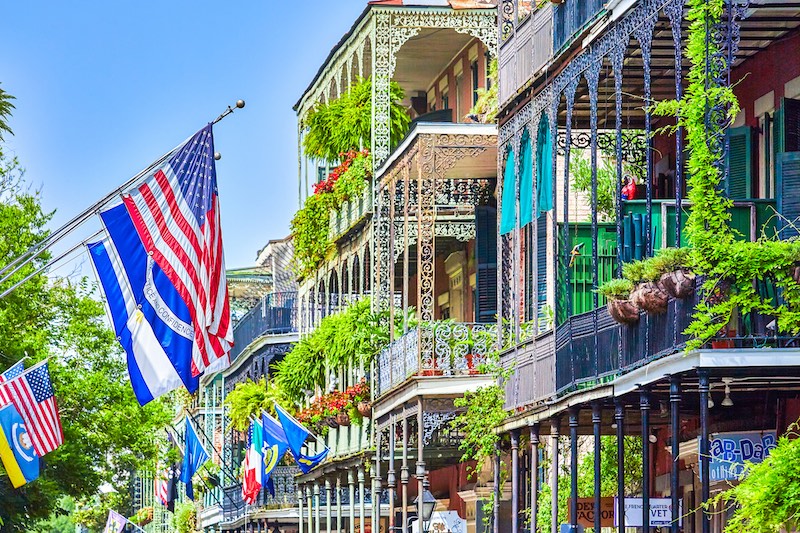 Wrought-iron balconies in the French Quarter, New Orleans. Photo: Getty Images
The historic core of New Orleans must be one of the most atmospheric places in the entire United States. During the day, wander through the streets lined with 18th century buildings featuring intricate, wrought-iron balconies – with a stop for beignets (the New Orleans version of doughnuts) and coffee at Cafe du Monde – and as the sun begins to set, get ready to party. Have an early-evening drink at the remarkable Lafitte's Blacksmith Shop (reputedly the oldest building used as a bar anywhere in America) and then hit the jazz clubs and bars of Bourbon Street. But pace yourself – you'll probably be going 'til dawn.
Space Center Houston - Texas
You don't have to be an outer space nut to enjoy the spectacular Space Center Houston. It makes an enthralling destination for almost everyone – in fact, there's so much to see here that it's worth dedicating a full day to exploring it all. Your ticket includes a 90-minute tram tour of the site, with a stop at the still-operational NASA Mission Control, of "Houston, we have a problem" fame, and a chance to get up close to a massive Saturn V rocket. You'll also have the opportunity to explore the nooks and crannies of a real Space Shuttle. The excellent guides tend to be retired scientists and engineers who themselves once worked at NASA.
Dollywood – Tennessee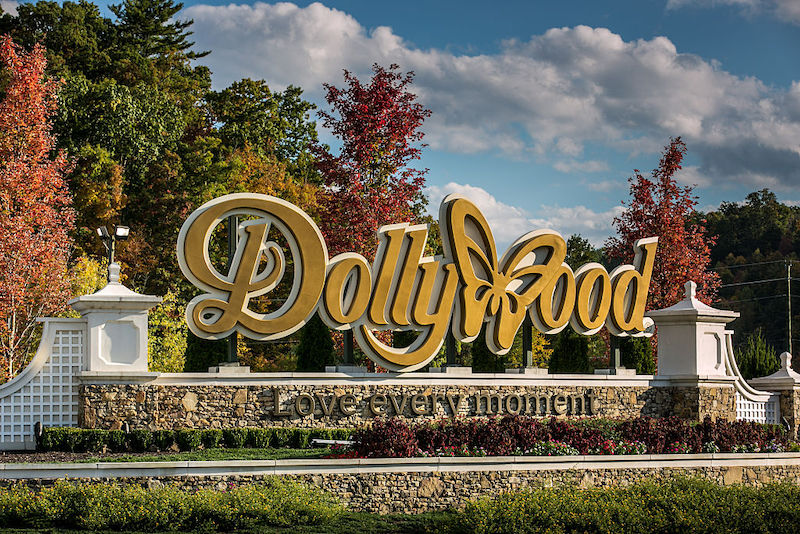 The entrance to Dollywood, in Pigeon Forge, Tennessee. Photo: Getty Images
It sounds too bizarre to be real: a Dolly Parton-owned theme park, complete with thrill rides, water park and resort accommodation, which also incorporates the music, food and culture of the surrounding Smoky Mountains, the place Dolly calls home. But the most surprising thing about Dollywood is how much fun it is. It's now the biggest ticketed tourist attraction in the state, and if you visit it's not hard to see why. Dollywood isn't just a great amusement park – it's a joyful place with a friendly, downhome feel that's as welcoming to fun-loving couples as it is to families. And if you're really lucky, you may just catch Dolly herself – the legendary country star makes regular musical appearances throughout the season.
The Alamo – Texas
Remember the Alamo? You probably don't, though you've heard the phrase. So what is the Alamo, and why is it one of Texas's most important historic sites? In December 1835, this former Franciscan Mission-turned-military fort was the location of a key battle in Texas' battle of independence from Mexico. Almost every Texan soldier died defending the fort, and their sacrifice is a proud emotional touchstone for Texans to this day. Combine a visit to the Alamo with a few days in San Antonio – its famed River Walk, lined with shops, restaurants and bars, is a delightful place to escape the Texas heat.
Laura Plantation – Louisiana
There are historic plantation houses dotted all over the American South, but Laura Plantation, located an hour's drive west of New Orleans, is widely agreed to be one of the very best. Built in 1805 for a French-born sugar farmer, the site includes a well-preserved family home, outbuildings, gardens, and housing for the more than 200 enslaved people who once lived and worked here. Laura Plantation was the first Louisiana attraction to include slave stories in its exhibits and today it remains the state's leading destination for anyone interested in an authentic, unvarnished plantation experience, including the true story of slave life in the Créole south.
Other Travel Articles You Might Like...