Tue, 14/05/2019 - 10:48am
You don't need to schedule in weeks of driving time to experience America's legendary Route 66. This easy Route 66 road trip from Chicago to Springfield, the Illinois state capital, packs in authentic diners, charming small towns, and loads of history – and will have you back in the city before you know it.
"Well, it winds from Chicago to L.A.
More than two-thousand miles all the way
Get your kicks on Route 66"
Even before '(Get Your Kicks On) Route 66' was released by Chuck Berry in 1961, Route 66, the main route of travel from the US midwest to California, was already the world's most famous highway and an international byword for the freedom and excitement of the open road. Route 66's heyday was the 1950s, when new (often weird) roadside attractions – from America's first drive-through restaurants to motels shaped like Indian teepees – sprouted up along the 4000km route.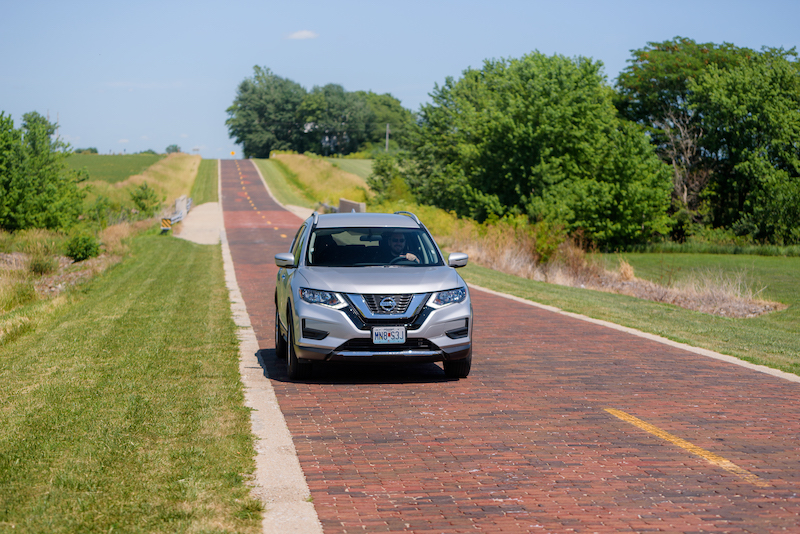 Today it's been displaced by bigger highways – and the convenience of air travel – but Route 66 still retains its nostalgic allure. Driving the entire route takes at least two weeks, but you can get a taste of the experience on a short road trip from Chicago, Route 66's eastern starting point.
Start: Chicago
For the sake of completeness, make sure you sight the historic 'Begin' sign before you depart. Find the sign marking Route 66's official starting point on the corner of East Adam St and South Michigan St, directly opposite the Chicago Institute of Art. But don't leave Chicago just yet – it's traditional to start your Route 66 road trip with breakfast at nearby Lou Mitchell's. This quintessential American diner has been operating continuously since 1923, three years before Route 66 opened, and today it's still a favourite with locals and travellers alike. Lou Mitchell's is full of odd traditions: every customer is offered a free glazed 'donut hole' (a spherical mini doughnut) on their way to the table, and all meals come with a prune, an orange slice and a small cup of ice cream. The breakfasts are excellent: light, fluffy omelettes, properly crispy bacon, and strong coffee. Portions are huge too.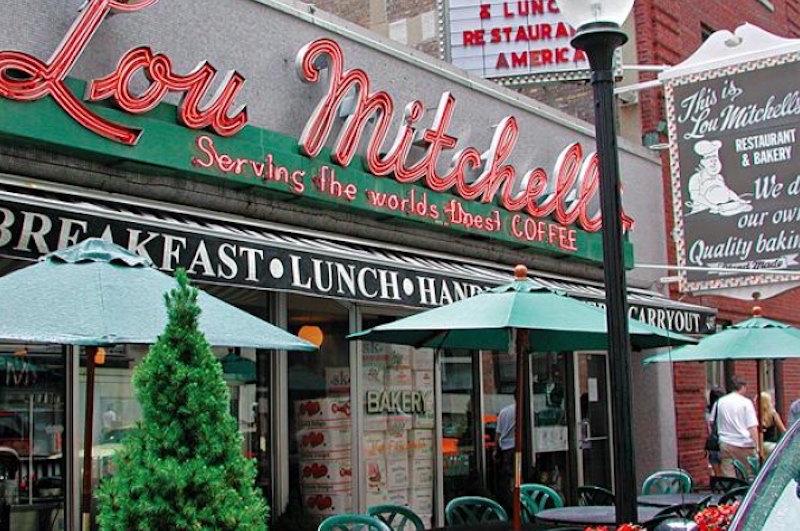 Stop 1: Joliet
Like many Route 66 attractions, Joliet is actually a short detour from Route 66 (known as Interstate Highway 55 in this area), but the town is worth a visit if you have the time. The Joliet Area Historical Museum and Route 66 Welcome Center houses an interactive guide to all of Route 66, and makes an ideal introduction to the road, even if you're only driving a small portion of it. Afterwards, take a look at the neo-gothic Old Joliet Prison, the famously tough penitentiary that 'Joliet' Jake Blues (John Belushi) leaves at the start of The Blues Brothers. Guided tours of the now-closed prison are available, though pre-booking is essential.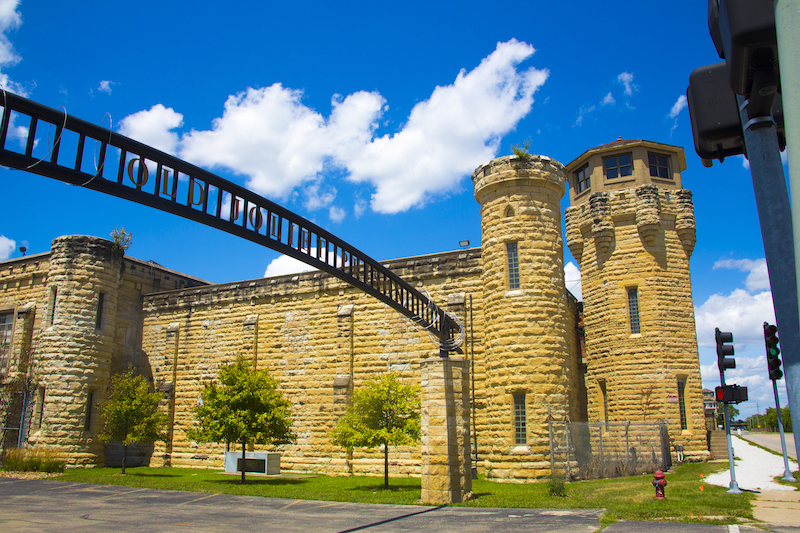 Stop 2: Wilmington
Around 15 minutes' drive south of Joliet is the small town of Wilmington. The main claim to fame here is the Launching Pad diner – more specifically, its 9m carpark mascot, the Gemini Giant. A Wilmington fixture since 1960, the fibreglass Giant was originally a roadside advertising prop known as a 'Muffler Man', later fitted out with astronaut accessories to reflect the Space Age craze of the early '60s. Stop into the diner for an extremely local snack: a Chicago-style hot dog (with onions, mustard and pickle) washed down with a Chicago-made 'Route 66' root beer.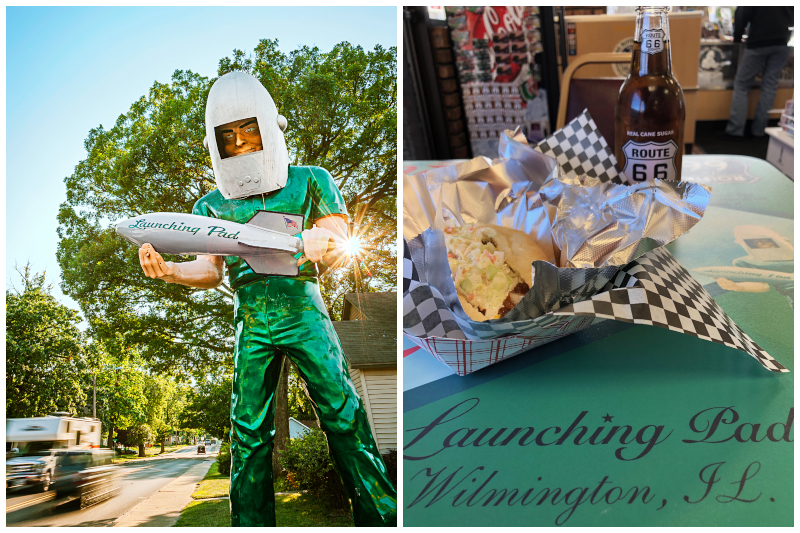 Stop 3: Pontiac
Of all the stops on the Chicago-Springfield stretch of the road, none are quite as charming as the small town of Pontiac. Schedule at least a couple of hours for your visit, and start with a tour of the painted murals adorning the downtown area. They may look historic, but these ultra-Instagrammable retro-style murals were in fact all painted in a single week in 2009 by the Walldogs, an international group of highly skilled painters and mural artists. You can find out more about the Walldogs, and the painting techniques associated with early outdoor advertising, at an exhibit in the Route 66 Hall of Fame and Museum, a collection of artefacts and displays housed in the town's old firehouse. Before you leave, don't forget to get a photo beneath the giant Route 66 shield on the museum's back wall.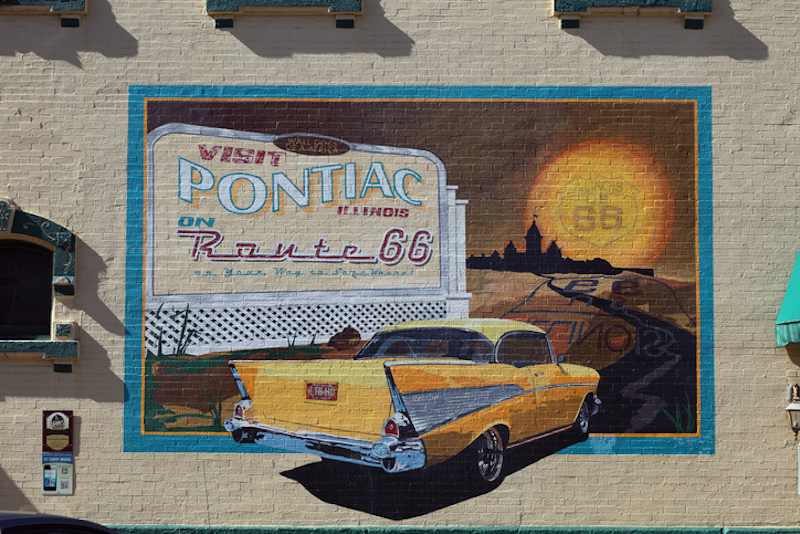 Other downtown Pontiac attractions include the enormous classic car collection at the Pontiac-Oakland Automobile Museum; the gorgeous silver and gold-leaf artworks at the Museum of the Gilding Arts; and the three swinging pedestrian bridges over the Vermilion River – the earliest of the three has been in place since 1898.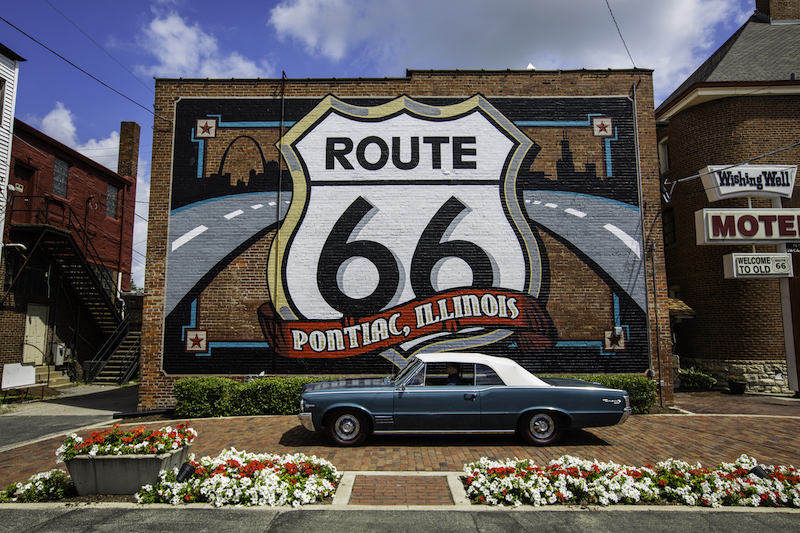 Stop 4: Springfield
The final stop on your mini road trip is the Illinois state capital, Springfield. A word of warning: don't try to fit your road trip and Springfield visit into a single day – there's so much to experience in Springfield that you really do need to spend a night here before heading back to Chicago.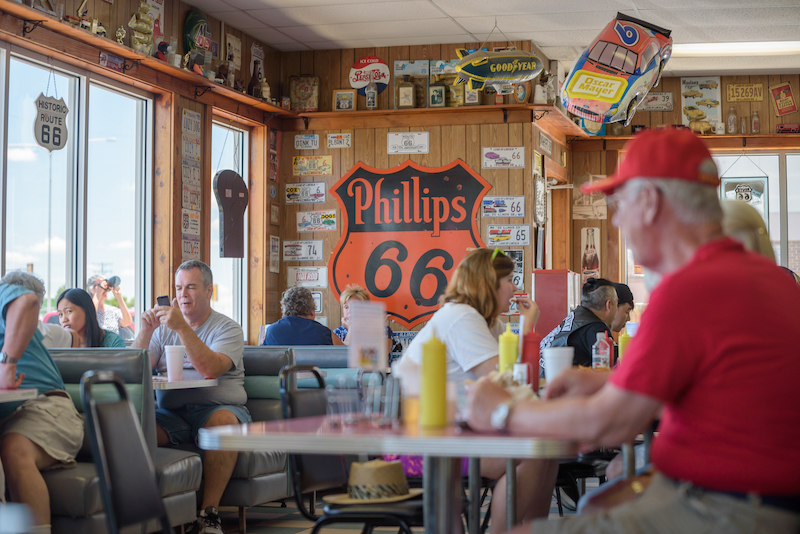 Not surprisingly, Springfield boasts its share of Route 66 attractions, like the memorabilia-packed Cozy Dog Drive-In – the place where the 'corn dog' (a kind of hot dog on a stick popular at county fairs) was reputedly invented – and the 2.2 km stretch of original Route 66 red brick road on the outskirts of town. There's also the giant Route 66 International Mother Road Festival, a three-day celebration of the road and its significance, held in Springfield's historic downtown each September.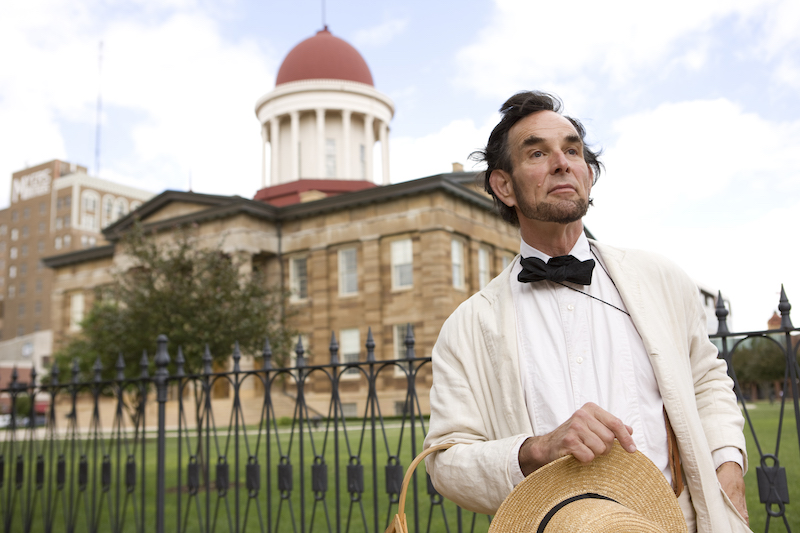 Primarily, though, the reason to come to Springfield is Abraham Lincoln. The beloved president lived in Springfield for 23 years before moving to the White House, and considered the city his only true home. An impressive amount of Lincoln's life and legacy has been preserved in Springfield, from his cramped family home, to the steps where he made his farewell speech before leaving for Washington DC, to the tomb where he was laid to rest following his assassination in 1865. Even if you only have a passing interest in US history, the superb Abraham Lincoln Presidential Museum is a must. Don't expect endless glass-case exhibits here – this is a richly immersive experience that uses state-of-the-art technology to tell the story not only of Lincoln's remarkable rags-to-riches life, but the events that most defined it: the abolition of slavery and the ensuing Civil War.
Other Travel Articles You Might Like...