Thu, 06/09/2012 - 5:02pm
When in Australia's beautiful Tropical North Queensland, you can get overwhelmed with how much the region can offer. Sesh Dayal from our Botany Town store shares some definite must do's to help plan out your next visit to this amazing area across the ditch.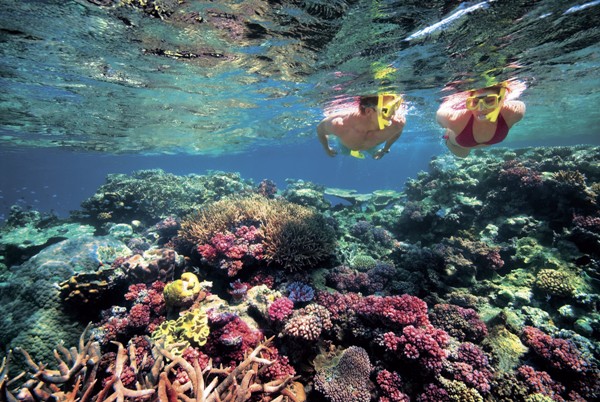 Kuranda Scenic Rail is a must for any visitor to the region!  I had a great time, as there were spectacular views on offer of the Barron George and the tropical rainforest. Another highlight is the Gondola ride back down, as you get amazing views of Cairns... This would be an activity suitable for travellers who enjoy adventure travel and appreciate scenic beauty!
The Town of Kuranda... This was great! The village is full of lovely boutique shops, where you can pick up some great local Australian art and crafts and full of amazing souvenir shops. You may loose track of time when exploring the shops, as everything on offer is so interesting and unique.
Flames of the Forest Dinner Here you are able to experience Australian delicacies such as Kangaroo and Crocodile meat! Or if you're not keen to try those, but still want a taste of Australia, they have a selection of Australian wine available. This outing would be great for couples and special occasions.
Quicksilver Outer Barrier reef day tour. This is definitely a must do when in Port Douglas. It's a one and half hour boat trip away where you are taken to their pontoon. This is a great day packed with lots of activities for the Family – snorkelling , diving , see the marine world on their submersible trips. Buffet lunch is included in the tour price and it was better than expected! My overall highlight for the day was the 10 minutes helicopter ride to see the spectacular views of the reef... Breathtaking views!
Hartley's Crocodile Adventures is a great way to spend your morning or afternoon. Highlights of the park include the crocodile feeding and breeding areas.
Looking for more information on Australia Holidays or Cheap Flights to Australia? Contact Sesh Dayal from our Botany Town store or a Flight Centre travel expert– 135 stores nationwide. Phone 0800 24 35 44
Other Travel Articles You Might Like...