Flight Centre Travel Mates, Tash and Rebekah, share their top destinations for 2020
Mon, 25/11/2019 - 4:55pm
Flight Centre Travel Mates like Tash and Rebekah are not only experts, they're travellers too. This is their guide to your top travel destinations for 2020.
New Zealanders' thirst for new travel experiences never seems to let up. 2020 looks no different with a steady stream of exciting destinations winning their share of the collective travel dollar. Here are our 10 top destinations for the year ahead, along with Tash and Rebeckah's tips to help you make the most of any getaway.
Our Top 10 destinations for 2020
New York, USA
Seoul, South Korea
Tokyo, Japan
Boracay, The Phillippines
Texas, USA
The Caribbean
Chicago, USA
Mexico
Buenos Aires, Argentina
Sri Lanka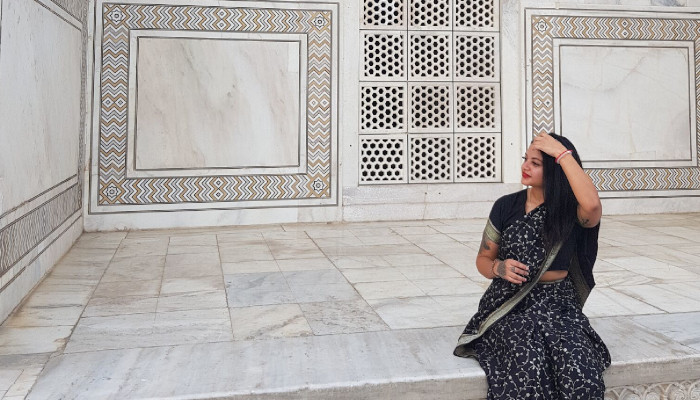 Tash Mayers
Travel Expert
Flight Centre Hamtilon
What is the most popular travel destination for Kiwis currently?
The USA is always popular and with new entry points opening up, including New York and Houston, it's even more accessible than ever. Explore the Venetian delights hidden within New York's Central Park. Or discover sport on the grand stage at the Dallas Cowboys' simply incredible AT & T Stadium.
Are there any new destinations popping up?
So many. Within Asia, Seoul in South Korea offers a big city cosmopolitan vibe and, if you're a skier, there are plenty of options including the Jisan Forest Ski Resort, which is within easy reach of the capital. The Philippines is also proving increasingly popular, with many Kiwis being drawn to the white sand beaches and natural charms of the island of Boracay.
Any local secrets from a favourite destination you can share?
Dotonbari, in Osaka, Japan, is where all the locals go to eat and hang out. There are lots of cool little stand-up restaurants where you can sample classic Japanese cuisine that's as authentic as it gets.
What makes a great holiday for you?
It's always the people. Experiencing a new culture and a way of life in an authentic way is what excites me about travel. Recently, I've heard of so many Kiwi travellers who have returned from the rugby in Japan just gushing about how friendly and hospitable the locals were.
Out of our Top 10, what place fires your imagination most?
Mexico is meant to be amazing, but I've always had a hankering for Buenos Aires in Argentina. It's not your everyday destination, but it's blend of the truly exotic and the classy cosmopolitan has me interested. I'm also really keen to up my tango game!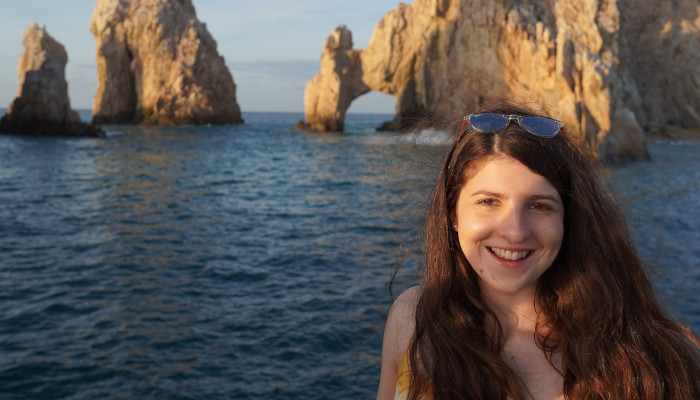 Rebekah Ochiai
Cruise Specialist
Hurstmere Road, Takapuna
What are the most popular cruise desinations for Kiwis currently?
Cruising as a whole has become a lot more popular for Kiwis. From cruising close to home, ocean cruises around the Caribbean, to river cruising in Europe.
Any local secrets from a favourite cruise destination you can share?
When getting off the cruise ship anywhere, don't shop at the first store you see! Often, if you keep walking through the village/town, you will find the same thing for a much better price.
Are more people planning to cruise further afield or closer to home?
It's quite common for people to take their first cruise close to home to test the waters, but then fall in love with it. They then build it into their bigger holiday plans.
Are the cruise routes for New Zealand, Australia and the Pacific Islands, holding up?
They are definitely still holding up well! Especially for families for the convenience and also for the fact it is such a cost- effective holiday option and a great way to explore multiple places at once.
Do you have a personal favourite and why?
I am always intrigued by the itineraries around Asia. It's usually an easy direct flight to the starting city, and then you can experience parts of so many destinations that you may
not previously have been drawn to. Plus, the local food is amazing!
What makes a great cruise for you?
Food is definitely important! It's great having a few restaurants onboard to experience and the food is always amazing. As well as that, I personally love having a balcony cabin when I travel. There's nothing better than waking up in the morning and going out to your private balcony and seeing an exciting new destination in front of you. It makes the experience very special.
What are your own cruise plans for the next year?
Next year I'm sticking close to home (so far!). I'm travelling on a cruise around New Zealand with Dream Cruises in January, and a P&O 3-day break with family for my birthday. But seriously thinking of a cruise in Japan/South Korea sometime too.
Visit your local Flight Centre for advice on where to go, what to do and how best to get there.
Other Travel Articles You Might Like...