Mon, 13/08/2012 - 12:00pm
The Land of Smiles, as Thailand is known, offers an irresistible combination of natural beauty, gorgeous temples, superb cuisine and the gracious hospitality that the Thai people are known for.  From the beautiful beaches of Phi Phi and Koh Samui to the big city life of Bangkok and the cultural highlights of Chiang Mai travellers are sure to enjoy the warmth of the locals.
In order to make the most of your time in Thailand, we have prepared a list of do's and don'ts from top to tail that will make your stay memorable and help keep your manners intact.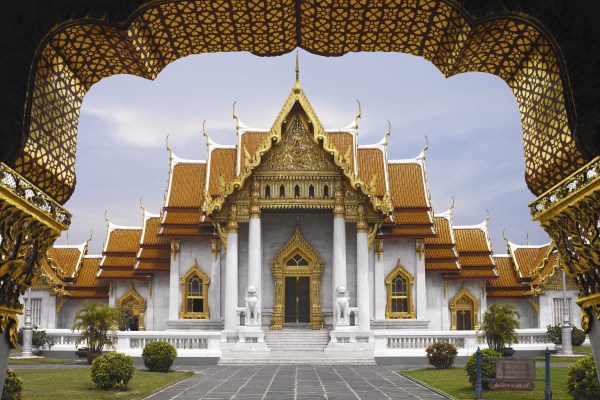 Lose the Shoes
Starting our no no list is the proper behaviour when visiting a temple or private house. Before entering take off your shoes and leave them at the door. It is very disrespectful to enter a temple with shoes on, and there are special cabins for you to place your footwear in. It is extremely unlikely that anyone will nick your shoes so you can confidently leave them in the designated area. Also show respect to the buddhas and the monks at all times.
No Head Touching
Most of Thailand ascribes to the Buddhist faith and as such the head is regarded as sacred. Do not touch someone on their head, particularly children – don't be tempted to pat them on their heads.
No touchy/feely with the monks
Buddhist monks are forbidden to touch or be touched by a woman. As a lady if you wish to pass something to a monk please do so by laying the item on a piece of saffron robe or handing it to a man who can then present it to the monk.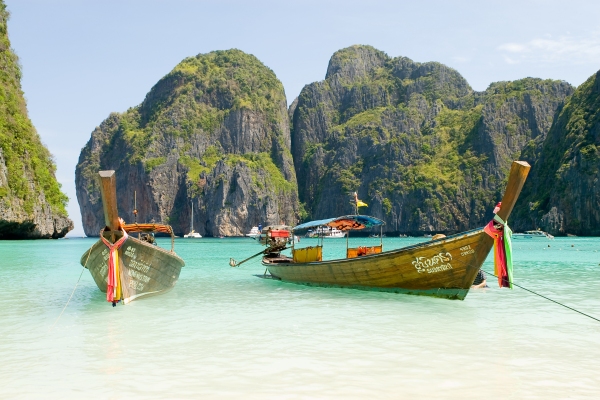 Foot loose
In Thailand feet are considered fine for walking, but that's about it. It is disrespectful, in fact taboo, to point your feet at seniors or put your feet on a table or step on books. It's just not done.
Pay the full price
In Thailand shopping in the markets is a game and everyone is expected to play along. The chief rule is bargaining and the price settled on is what the buyer is prepared to pay. The rules are simple – you see something you like and ask the vendor the price. They make you an offer and you make a counter offer. And so it continues until both buyer and seller are happy. As the buyer you are in charge – you cannot be forced to buy anything and the seller will never settle for anything less than the product's worth. The general rule of thumb is to offer a third to half of the original price and work your way up from there.
Disrespect the King
The Thai people love and adore their King so don't even think of being disrespectful towards him, his image or his reputation. His Majesty is the longest serving monarch in the world and is viewed as semi-divine. Endear yourself to the Thai people even more by showing your deepest respect for him and his family at all times.
PDA's
Public displays of affection between men and women are frowned upon. You may see Westernised young Thai's holding hands in public, but that is as far as it goes, in polite society. You will not win any friends by being overly familiar.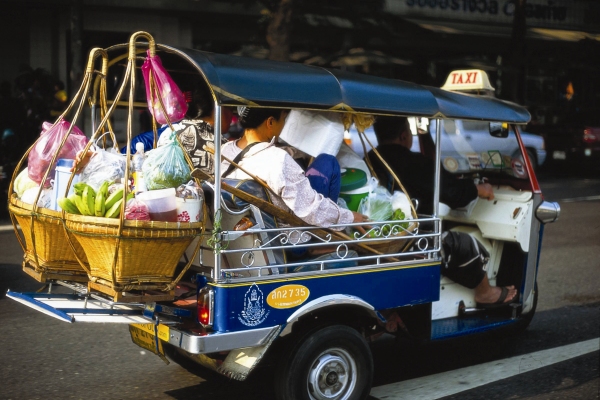 Going Topless
Topless bathing may be considered acceptable in New Zealand, but it is entirely inappropriate in Thailand. Cover up and be modest.
Frown
Everywhere you go and every person you meet in Thailand will greet you with a wonderful, friendly smile. And you can achieve almost anything by returning this with your own biggest, sunniest smile. When greeting someone – smile, when thanking someone – smile. It's the Thai way and sure to earn you many friends.
Why the Wai?
If you have boarded a Thai airplane, checked in at your hotel or spent any length of time in this beautiful country you will have received loads of these. What are they? Put very simply a Wai is a sign of respect. To Wai you press your hands together (as if in prayer) and bow slightly saying Sawasdee Kha for ladies and Sawasdee Khrap for men. The more important the person the higher the Wai, but generally you would have your hands together at chest height.
Looking for more information on Thailand Holidays or Cheap Flights to Asia? Contact a Flight Centre travel expert– 135 stores nationwide. Phone 0800 24 35 44
Other Travel Articles You Might Like...