Mon, 25/04/2016 - 11:24pm
Our mate Simon Barron (24 yrs old) hit the slopes in Whistler Canada on a Working Holiday Club Canada Winter Package last year. We hooked up with Si to pick his brain about his adventure as a Kiwi on the slopes!
What were you doing pre-working holiday?
I had just graduated with a Business degree in Marketing from Massey University, and had worked full time for a few months.
What made you want to do a working holiday?
The main reason was not being totally sold on a career path after finishing my studies and not being satisfied with my current situation. I decided to get out of my comfort zone and experience something different. It was also recommended by a few friends who had done it in previous years.
What made you choose Working Holiday Club to do your working holiday with?
They were recommended by a friend who had used them the year before.
How did you find the process?
It is a long process, with visa applications, jobs, accommodation etc. There is a lot involved which can be overwhelming if you were doing it on your own. However The Working Holiday Club made it easy by explaining every step and keeping in contact throughout the process. The best part is they sort out a job offer and accommodation before you leave. That makes the whole thing less stressful.
Any tips on getting in?
Apply early. Spots fill up really fast so get onto applying as soon as applications open so you don't miss out. That way you also have a better chance of getting your first resort preference.
Any tips while you're on your working holiday?
My advice would be this:
- Be prepared to have no money and live paycheck-to-paycheck (you'll spend all of your money partying and on snowboard gear). I've spent countless days living off instant noodles. You'll be living the true ski-bum lifestyle. But man is it worth it!
- This may sound cheesy but don't pass up any opportunity; whether it be partying when you have work early the next morning, or deciding whether to go up the mountain or not that day. Do as much as you can whenever you can because the season will be over before you know it.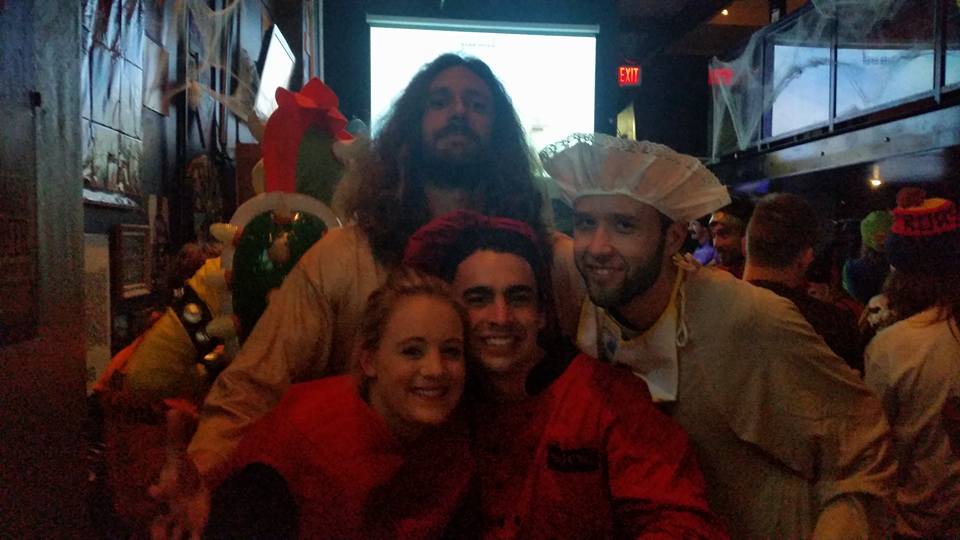 Do you get spare time if yes what are some things you can do?
Most resort jobs are designed to give you plenty of spare time. With the mountain on your doorstep, you can ski/board everyday if you want. There are also plenty of lakes and hikes around the place just a short walk away. All of the nightclubs and bars are also within walking distance of each other and so close to staff accommodation.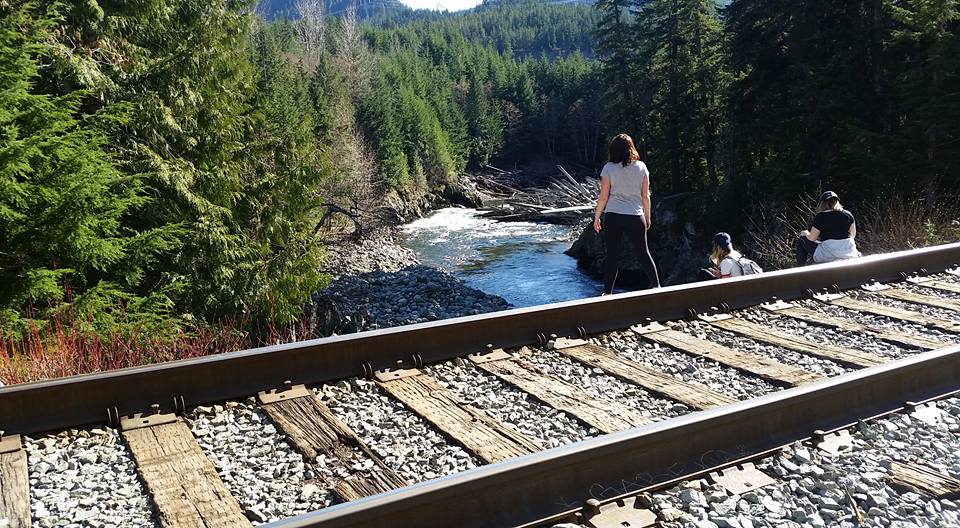 What has been the peak of your experience and what has been the pit?
Peak: Meeting so many amazing people from around the world and being able to strap into my snowboard and go riding from the moment I leave my front door every day is one of the most memorable experiences that I don't think I'll forget anytime soon.
Pit: Spending my first Christmas alone, on the other side of the world away from my family. Learning to independence and deal with stress from situations you have never been in before is something that makes you grow up pretty fast. A great way to learn about yourself and live life to the fullest!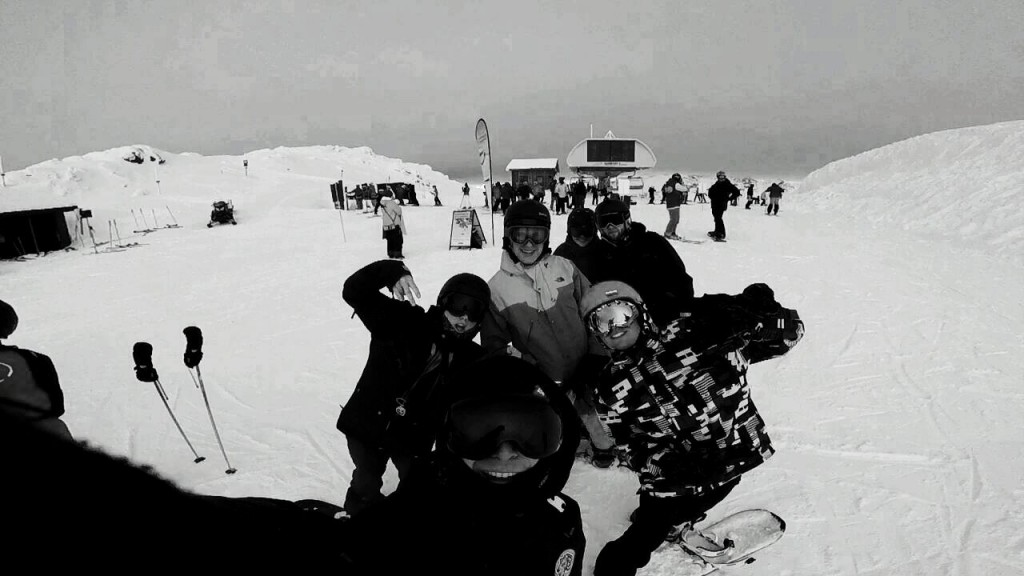 What is the craziest thing to happen (or funny story)?
Probably the time we got chased by three dogs while snowboarding from staff accommodation down to the village.

What song would describe best your experience?
Matrix & Futurebound ft Tanya Lacey - Don't Look Back
Would you do this again?
Absolutely. By far the best decision I've ever made and I would recommend it to everyone.
What's next?
Absolutely no idea. I'm staying in Whistler for the summer and may do another season at a different resort, but I'll decide closer to the time.
Draw yourself on your working holiday?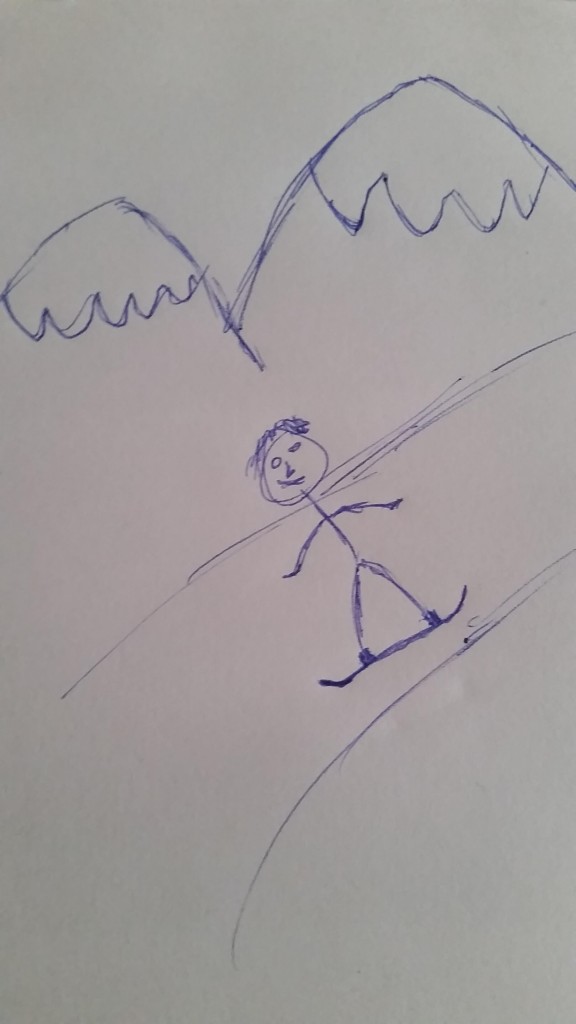 If you are wanting to do a working holiday or want more info see here.
Other Travel Articles You Might Like...