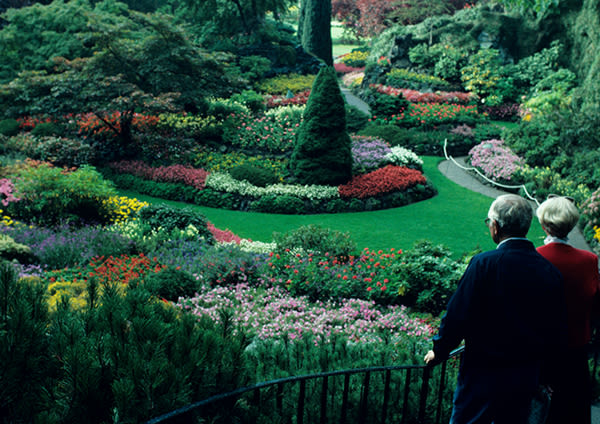 Victoria, the capital of British Columbia, is a little city on the southern tip of Vancouver Island. With a population of just 85,000 people, Victoria is small enough to be charming, but big enough to offer activities and adventure that pack a punch. The city is known for its stunning views and mild climate, which make it a prime place to enjoy the great outdoors and enjoy epic experiences like whale watching. If cultural attractions are your thing, a Victoria holiday package should include visits to the Butchart Gardens, the Royal British Columbia Museum, and the historic Empress Hotel. So why not book that Victoria holiday and see for yourself what this city has to offer?
A Travel Expert Service Fee will be applied to bookings made in store, over the phone or via email.
Deals with your name on them...
Explore holidays by interest
Frequently asked questions
What to take on holiday to Victoria?
Don't forget your universal power adaptor, passport & the most comfortable pair of shoes you own to explore. For main character vibes, we recommend headphones & a great playlist!
---
Where to go on holiday in Victoria?
Downtown Victoria is popular among both locals and tourists. Choose from various restaurants, bars, cinemas, and live music venues to pass the time.
---
How do I go about cancelling my holiday package?
---
When is the best time to visit Victoria?
Spring and Autumn are the best times of year to visit Victoria - you'll find there's less rain and more comfortable temperaments.
---
What is there to do in Victoria?
Victoria offers top attractions like whale watching, blooming florals at Butchart Gardens, visits to Parliament House and shopping at The Bay Centre.
---
How to find the best holiday package to Victoria?
Sign up to get the hottest deals sent straight to your phone & emails here. You can also check out our deals online, or speak to one of our Travel Experts
---
...loading
Popular holiday destinations