Looking for Northern Territory Holiday Packages?
We can't find any online Northern Territory holiday deals at the moment but one of our helpful Travel Experts can help you find what you're after! Send us an online enquiry or call us on 0800 24 35 44.
Explore the natural wilderness and get your adrenalin pumping
The territory contains marked contrasts from the tropical climate of its capital, Darwin, in the Top End, to the desert town of Alice Springs in the ochre-stained Red Centre. The area is full of native wildlife and flora within 52 national parks and nature conservation reserves. Here you can also experience Aboriginal culture and ancient traditions such as rock art, spear fishing and bush tucker tastings.
Twin Falls, Kakadu
Kakadu National Park is a must-do on any NT itinerary – a biodiverse wetland environment where the top attractions are the fresh and saltwater crocodiles. Other notable Northern Territory attractions include the natural phenomenon of rock spheres known as Devil's Marbles at Tennant Creek, majestic Katherine Gorge and the massive and the sacred rock formation of Uluṟu / Ayers Rock in the centre. Arnhem Land in the Top End is home to the oldest living culture in the world where the ancient Dreamtime stories live on.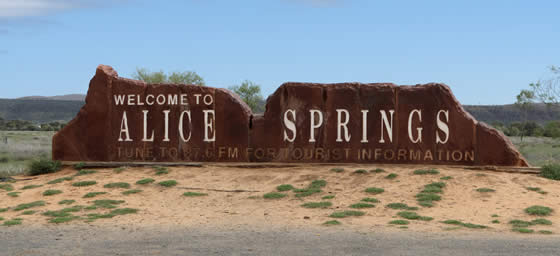 Alice Springs