There are currently no products, please try again later.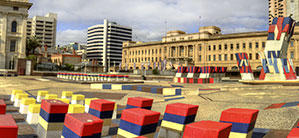 Spend a few days in Adelaide and see why this humble capital city is fast becoming a favourite Australian holiday destination.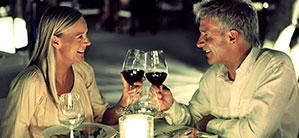 Treat yourself to a taste of the good life with a holiday in rolling hills of South Australia's Barossa region.
You'll find top notch wines and a smorgasbord of events in SA
South Australia's distinct character has seen it become one of the most liveable places in the world. Tucked between forested hills and sun soaked beaches, quiet achiever Adelaide is a capital city with small town ambience. Designed with an emphasis on open space and accessibility, exploring Adelaide's cultural offerings is effortless and enjoyable – perfect for weekend getaways! The city's artistic side shines through with a full events calendar including the Adelaide Fringe, world music festival WOMADelaide and a strong sports scene playing host to international cricket and soccer matches.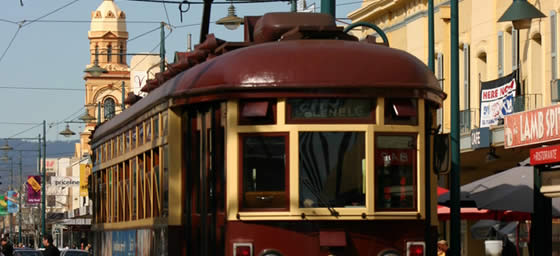 Adelaide Tram
Just off the mainland, the rugged natural paradise of Kangaroo Island draws visitors who are keen to get up close and personal with local wildlife on outdoor adventures. Take off on Friday and spend a few nights by the ocean, devouring as much fresh seafood as your schedule will permit before jumping on the ferry and returning to reality on Monday. After full days bushwalking to panoramic lookouts and indulging in beachside bliss at stunning Vivonne Bay, why not finish your weekend retreat with a therapeutic spa treatment or a night at a luxury resort?
Flinders Ranges
South Australia is blessed with some of the world's best wine county, including the premium wine producing region Barossa Valley about an hour's drive from Adelaide. German heritage is reflected in the food and architecture of beautiful Barossa, with boutique cellars and rolling landscapes creating the ultimate destination for honeymoons and romantic getaways. Equally as decadent, Clare Valley is cloaked in historic charm and packed with locally-infused epicurean delights. Enjoy a long weekend losing yourself in the vineyards and local markets of regional South Australia with one of Flight Centre's short breaks. Chat to a consultant today about hiring a car and explore South Australia as intended – at your leisure.