There are currently no products, please try again later.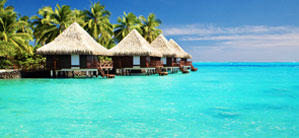 Nothing says romance like an escape to a secluded island paradise for your wedding or honeymoon.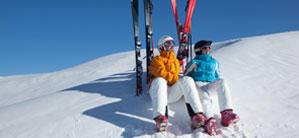 Hit the slopes and cosy up by the fireside with a romantic winter wedding or snow-embellished honeymoon.
When the confetti has settled and the guest book is full, find respite with a spa Honeymoon.
A continuation of the most special day of your life
Honeymooning is a long-lived tradition and something of a rite of passage for newly married husbands and wives. These days, most newlyweds look for romantic, secluded or particularly picturesque locations to celebrate their love, but the nature of the honeymoon depends entirely on the couple. Adventurous pairs might envisage their first days of marriage climbing snow-capped mountain peaks, while a relaxing, poolside retreat might be just the ticket for perpetually busy couples. Whatever your budget or taste for travel, Flight Centre's expert honeymoon team can custom create a romantic escape you will always treasure.
Explore a new city or two on your Honeymoon
Keeping things close to home, Australia boasts beautiful wine country that provides the perfect backdrop for an intimate getaway. Opt for the classic 'strawberries and champagne' experience at Barossa Valley, Margaret River or Hunter Valley. If you are dreaming of sand between your toes and the sound of rolling surf, some of the best beaches abroad are found in the Bahamas, Hawaii, Greece, Mexico and Fiji. There is literally a world of destinations to choose from with stunning sunsets, tropical hideaways, cultural gems and hidden extras that are sure to make your honeymoon unforgettable. From cosy log cabins nestled in the wilderness to internationally acclaimed resorts and spas, Flight Centre can arrange everything including your accommodation, car hire and travel insurance.
Enjoy many sunsets on your island honeymoon
Your honeymoon is a continuation of the most special day of your life. Wherever you decide to go, a prerequisite is that it is an enjoyable and memorable experience. Flight Centre's honeymoon consultants take all the planning on board so you will have a seamless transition from your nuptials to your romantic rendezvous. Have a look at some of these honeymoon travel ideas, or give Flight Centre a call to discuss your post-wedding holiday of a lifetime.
Top Honeymoon Destinations