Mon, 17/11/2014 - 9:02pm
With earlybird flights on sale to Europe for the 2015 summer, travellers are flocking to take advantage of great airfares in advance of the European festival season. With so many options to choose from, you're spoilt for choice when it comes to Festivals. From England to Germany, Spain and Belgium, check out our top picks below.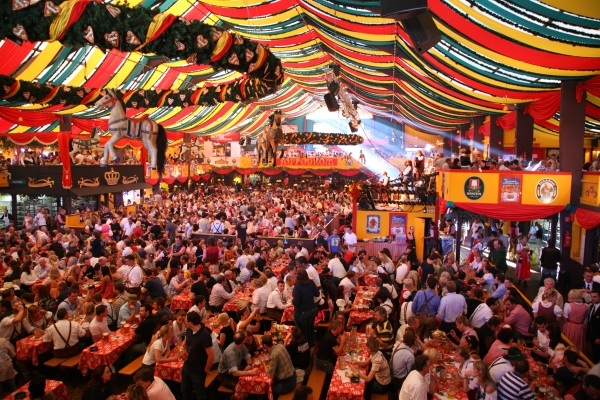 Oktoberfest
Particularly popular with the guys, Munich's famous beer festival, Oktoberfest, runs for 16 days, attracting over six million visitors and is the place to go for anyone who loves a beer or two. With over 30 beer tents to choose from, you're totally spoilt for choice, just make sure you book your accommodation in advance because it books out quickly! Pack your best traditional Bavarian costume and put on your best German accent for a weekend you'll remember long after it's finished.
Glastonbury
A five-day music extravaganza, Glastonbury is an event not to be missed. Running since the 70's, this is now one of the largest music and performing arts festivals in the world. It's like travelling to another country with a huge tented city and all the amenities you could need, available on-site. Spread over 900 acres in the Vale of Avalon and a temporary home to 150,000 revellers, pack your comfiest shoes because the site is enormous. With past acts including Beyonce, Coldplay,  Jay Z,  Sam Smith and Ed Sheeran just to name a few, you'll want to plan your time wisely with over 2,000 acts on offer.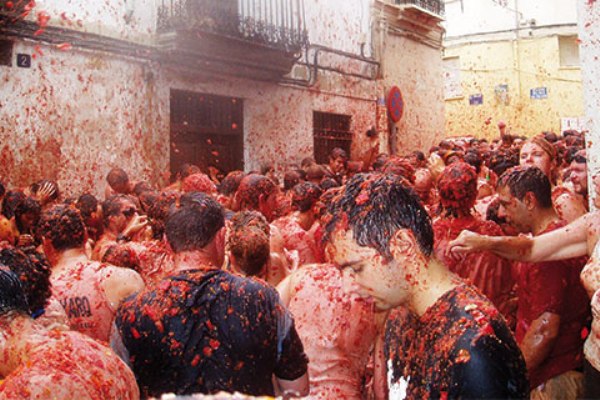 La Tomatina
Test your tomato throwing skills in the small town on Bunol; Spain and take part in the world's biggest food fight. With more than 100 metric tonnes of over-ripe tomatoes thrown every year, La Tomatina is a week long festival features music, parades, dancing and fireworks. Put on some clothes you're prepared to never wear again and brace yourself to get very, very messy!
Secret Garden Party
Launched in 2004 as an alternative to the mainstream music festivals, SGP is on the rise, growing from one stage and 1,000 visitors in 2004 to now having capacity for 32,000 festival goers and over a dozen stages. Set in a 220 acre landscaped garden,  you can expect a garden party on steroids which has a different theme every year. Get a group together, plan your costumes and live the dream for four whole days.
Tomorrowland
Taking place in Belgium, Tomorrowland is the largest electronic music festival held in the world with over 180,000 people attending. They even hold the festival over two weekends to allow more people to experience all that is on offer. A word to the wise - be very organised when it come to securing tickets, just like with Glastonbury, they can be hard to come by.
Other Travel Articles You Might Like...