North America Destination Guide
Explore
Big, bold and brash; North America captivates with its intoxicating charm
From the big cities of the United States to the sparse wilderness of Canada and the beach-studded coastlines of Mexico, there are countless reasons visitors continue to flock to North America in large numbers. Stroll the familiar city streets of New York and Los Angeles, discover the wildlife of Canada's wild interior or simply brush up on your Spanish in sprawling Mexico in what is a truly beguiling part of the world. Plot your journey with the help of this North America travel guide.
Featured Destinations
Gallery
Language
Language
English is the official language of North America's largest country, the United States, while it's the predominant language in Canada – where French is also spoken. Elsewhere Spanish is the most widely spoken language, with Mexico and many of the neighbouring island states speaking Spanish as their official language.
Download To Go Language Guides
Hundreds of Essential Words and Phrases for Every Situation
French » | Spanish »
Download In-Flight Language Guides
Learn Before you Land
French » | Spanish »
Copyright © 2013 Living Language, a Division of Random House, Inc. All rights reserved.
Featured Destinations
Travel to North America
A region of unyielding diversity
The continent of North America stretches from the snowfields of Canada, down through the mountains peaks and deserts of the United States and all the way to the glistening turquoise beaches of Mexico. It's a continent diverse in people, language, landscape and cuisine. With this in mind, there are all kinds of North America holiday packages with options for everyone from the most simple to most elaborate holidaymaker. Follow this North America travel guide, point your compass in the right direction and plan your own voyage to the New World.
Starting in the Great White North, magnificent Canada is known for its iconic red maple leaves, majestic Rocky Mountains, French-infused east and Inuit heritage. Active travellers and outdoor enthusiasts will find much to do here, from hiking and hockey to skiing and snowboarding across the alpine landscapes. Strap on a pack and discover the prairies, or paddle across emerald-green glacial lakes and explore the far reaches of the Yukon.
Canada's major cities Montreal, Vancouver and Toronto will impress and delight with their sophisticated urban atmospheres, embracing dining, shopping and entertainment scenes in a big way with a side order of charming history. Before heading to the States, be sure to visit Ontario and stand in the splash zone at the spectacular Niagara Falls.
Big city lights, small town delights
The United States are incredibly vast with such an array of attractions you will be hard-pressed to pick just a few. Among the quintessential American sights are the Grand Canyon in Arizona, Mount Rushmore in South Dakota and Yellowstone National Park, Wyoming. History buffs will enjoy a visit to Florida's St Augustine, the oldest European-established settlement in the US, while lovebirds might consider a glittering celebration of their nuptials in Las Vegas followed by a honeymoon across the Pacific in Hawaii.
Explore the USA's rich artistic and historical culture at New York's Metropolitan Museum of Art (the Met), the Guggenheim or the Smithsonian in Washington DC, also home to a pretty iconic white house, you know the one. Experience a taste of glamour on Hollywood's Walk of Fame, or indulge your nostalgia with a trip to Disneyland in nearby Anaheim.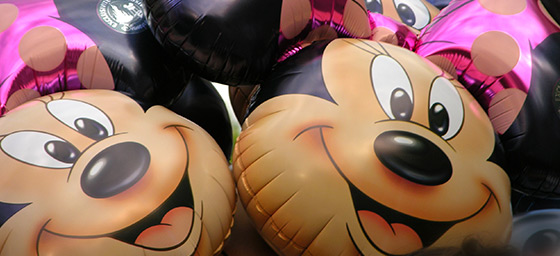 South of the border, colourful Mexico complements its sun-soaked beaches with a laidback vibe, offering a smorgasbord of mouth-watering food and mariachi music. In Mexico City, the third-largest city in the world, discover the ancient culture of the Mayans and Aztecs and peruse the celebrated artwork of Frida Kahlo at her former home and workplace, La Casa Azul (the Blue House). Otherwise, simply relax on the beaches of the Yucatan Peninsula or party until dawn in legendary Cancun. Bags packed already? Check out our cheap flights to North America and make your way from Toronto to Tampa to Tijuana!
Winter wonderland
When the temperatures start to drop and the snowflakes form, North American ski resorts open their doors and welcome visitors en masse. Dedicated ski resorts in Canada and the US are impressively large, recognised as some of the best winter escapes in the world. The familiar names of Vail, Aspen, Big White and Whistler come to mind, but what about Alyeska in Alaska, Crested Butte, Colorado, or Quebec's Laurentides region? Whether you're a verified powderhound or yet to find your snow legs, a winter holiday in North America is not complete without a little skiing, boarding, skating or a good old fashioned snowball fight. Big, small, romantic or family-friendly, there are countless chateaus and alpine villages that invite you to enjoy a white Christmas, and maybe a snow-capped New Year too.
A multicultural feast
Put down the calorie counter and step away from the entree-sized salad; broaden your tastes by taking a bite out of North America's flavourful cities. Food tourism is big business in the States with many travellers lead by their stomachs, eating their way from coast to coast. San Francisco, New York, Los Angeles and New Orleans top the list of beloved restaurant cities, serving up everything from trademark Yankee hotdogs and hamburgers to gourmet gumbos and couture cupcakes. In Canada, gorging yourself on maple bacon is a must while poutine, thick-cut fries smothered in warm gravy and cheese curd, is a staple dish not to miss. Beyond tacos and tequila, Mexican cuisine is some of the freshest and most flavoursome on the continent. Sample the region's seafood (shrimp, fish, octopus and more) before enjoying a dessert of churros smothered in velvety chocolate sauce.
Game on
Immerse yourself in North American sports culture by joining the crowds of passionate fans cheering on their favourite teams from the bleachers. Watching American "gridiron" Football is a unique experience, coming to a climax with the annual championship game, the Superbowl. Catch a baseball game at the iconic Dodger Stadium in Los Angeles, Yankee Stadium, New York City, or Wrigley Field in Chicago and enjoy the national pastime with a hot dog in hand. If names like the Boston Celtics, Chicago Bulls and LA Lakers resonate with you, make sure you work a basketball game into your travel itinerary – for a once in a lifetime experience, see the Knicks play a home game at Madison Square Garden. Canada's most popular spectator sport, ice hockey, is as entertaining as it is exhilarating, while in Mexico lucha libre wrestling and bullfighting are experiences not to be missed.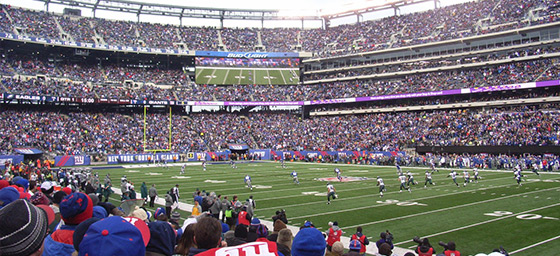 Getting there and around
North America is a destination that warrants many return visits to truly appreciate its diversity and, thanks to Flight Centre's affordable flights to North America, you can do just that! Whether it's your first trip or you have lost count, you will always discover something new. With port cities aplenty, North America is an excellent destination to start or finish off a cruise holiday. Travel the west or east coasts of the States aboard a luxury liner, journey north to the untamed wilderness of Alaska, swap the glaciers for big wave surf in sunny Hawaii or dock at one of the beautiful beachside resort towns in Mexico.
Being such a varied and multifaceted destination, it only makes sense that we would offer a great assortment of holiday packages too. With flights and accommodation packaged together, you can save time, money and stress knowing your holiday is in the hands of the professionals. We might even sneak in bonus nights, discounted tours and complimentary breakfasts where we can! Speaking of tours, if you're wondering where to start on your North American adventure, consider booking a tour of the must-see sights.
Make your way across the grand United States on your own timetable with a hire car. Get your kicks on Route 66, as they say, travel south of the border or explore the great white of Canada from Newfoundland to British Columbia. Whether you're up for a long haul drive or just need to get from Point A to Point B, hiring a car can offer you a sense of independence in the land of the free.
Featured Destinations
Ideas & Inspirations